Publisert: 04.10.17
Engineering Summer Internships - Cisco
Start date: Summer 2018
Location: Lysaker, Norway
Please upload your grade transcript and your application/cover letter as well as your CV.
We review applications as and when they come in.
If you should have any questions please contact us on jobs-lysaker@cisco.com
Why Cisco:
Cisco plays a crucial role in driving next generation innovations in cloud, mobile, hardware, embedded, desktop and security spaces. At Lysaker, on the outskirts of Oslo, we have a team of 350 engineers who create breathtaking collaboration products using bleeding edge technology in order to make it easier for people to connect. You will build products that connects people all over the world. Imagine, design, and create solutions to transform how we work, live, learn and play.
The Team:
We hope to hire 14 interns for Summer 2018, mostly on the software side, but we also have 3 openings within our hardware teams. You will be part of a team that develops the next generation collaboration technology and cloud services. Our development team is involved from board bring up all the way to the user interface, as well as deploying software to our cloud platform. Together we span all product development disciplines. We use different programming languages for different use cases where C/C++, Java, Python on Linux and Android are the most frequently used.
What we can offer you:
Our interns will typically join a real project team and do a useful task for Cisco while working here. We can promise that we will try to provide challenging and interesting tasks that are relevant to your education and creativity. We expect students to work for us at least 7 weeks during an internship. Summer interns working for Cisco will receive a competitive salary. In addition, there is a free gym onsite, free ice cream, great subsidized cantina, social events, development and learning sessions, creative and modern workspaces as well passionate and brainy team members.
Example of typical projects we can offer to our interns
*Enhance feedback loop for our cloud deployed products by modifying and changing metrics to monitor usage and adoption
*Prototyping new concepts/features by playing with new frameworks/hardware and technologies
*Projects that involve machine learning
*Modifying our automated test systems for prototyping and adding new features
*Testing new concepts / visual designs on our Qt based graphical user interfaces
*Design and prototype hardware equipment for product test
*To Project Plan, Design, Build and Verify a SMALL Printed Circuit Assembly (PCA) that will be used in Manufacturing Test to verify Products are correctly manufactured to design
What you need to be eligible:
● A Bachelor/Masters student in Computer Science, Computer Engineering, Informatics, Electrical Engineering, or a related subject such as Maths, Physics. 3rd or 4th year students are preferred, but we very much encourage 2nd year students to apply as well
● Passionate about product development
● A very good academic record and already skilled in a practical engineering discipline (e.g. you are already a good programmer or have hands on skills with testing, signal processing, network protocols, hardware or cloud technology).
● Comfortable with working in teams
● Good English verbal and written skills
---
Om Cisco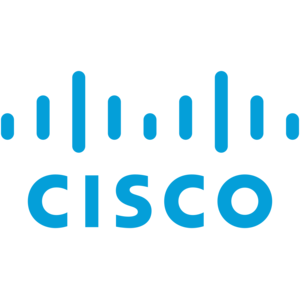 Profil
Cisco er den verdens ledende nettverks-giganten for internet med hovedkontor i Silicon Valley, USA. I dag er det Cisco´s løsninger som har nettverk fundamentet for de fleste telecommunications industrier, i Norge har vi alt fra små til store kunder som Statoil, Telenor, Sykehuspartner, Tine, diverse universitet og høyskoler osv.
Vi er globalt anerkjent via Great Place to Work og rangeres nå som #3 i Best Multinational Workplace in Europe 2017.
I Norge har Cisco hovedkontor på Lysaker rett utenfor Oslo. Her kan du jobbe i salgsteamet vårt, i supply chain teamet eller i R&D miljøet vårt som utvikler for video og samhandlings teknologi som er brukt av kunder over hele verden.
3 fun facts om Cisco Norge:
1) Cisco ble rangert som #5 i Norges Beste Arbeidsplasser i 2015.
2) I R&D teamet vårt jobber nærmere 350 av våre 500 ansatte. Dette er et av de få utvikler miljøer i Norge hvor du kan jobbe med reel produktutvikling. Her er en liten videosnutt på hva teamet har utviklet i det siste: Cisco Spark Board: https://www.youtube.com/watch?v=-YdMXDI_o_Y
3) Vi har det største in-house design teamet i Norge og har vunnet prestisjetunge awards som iF Gold og Red Dot Best of the Best.