Publisert: 14.11.17
Sales Specialist Summer Internship - Cisco
Would you like to spend a summer with us in Amsterdam?
We are inviting 1 Norwegian business student to join our internship program where the location is Amsterdam with other interns from Northern Europe.
We pay for return flights, accommodation and a salary whilst you are there.
Start Date: Beginning of June 2019 for 10 weeks
Why You'll Love Cisco
Everything is converging on the Internet, making networked connections more relevant than ever before in our lives. Our employees' revolutionary ideas impact everything imaginable - from entertainment, retail, healthcare, and education, to public and private sectors, smart cities, smart cars, and everyday devices in our homes. Here, that means you'll take creative ideas from the drawing board to powerful solutions that have real world impact. You'll interface with Cisco leaders, partner with experienced mentors, and develop incredible relationships with colleagues who share your interest in connecting the unconnected. You'll be part a team that cares about its customers, enjoys having fun, and you'll take part in changing the lives of those in our local communities. Come prepared to be inspired.
Team description:
At Cisco our team is dedicated to attracting, developing and retaining top university talent to shape our future and we want you! Opportunity to learn, gain sales experience and grow within Cisco. The purpose of this program is to expose students to Cisco's technology and customers while providing hands-on training and group project experience. Become Cisco's next generation of sales leaders through an accelerated early in career development path. Join us and explore how Cisco changes the way the world works, lives, plays, and learns.
What You'll Do:
The Worldwide Sales internship program is specifically designed for university students and offers the opportunity to learn and gain sales and consulting experience within Cisco. Students will be exposed to Cisco's technology and customers while gaining hands-on training and group project experience. Upon completion of the internship, opportunities exist to become Cisco's next generation of sales leaders through an accelerated early in career development path.
Your responsibilities may include:
Gather data on the IT industry and our top competitors from open sources of intelligence. The intern will be expected to explore non-traditional sources of information utilizing various tools
Analysis of customer and business insights, market intelligence function, and support of transformational projects and strategic initiatives which may encompass elements of go-to-market strategy, competitive strategy, and operational improvement projects
Utilize MS Office to create reports that will impact the business
Shadow and learn from field account teams
What you need to be eligible:
Currently in penultimate year studies pursuing a bachelor's or Master's degree in Business, Sales, Marketing, Communications, Data Science, Information Technology, Computer Science, Finance, or a related area
Strong academic background with excellent written and verbal communication skills
Strong teamwork, communication, influencing, organization skills, self-motivated, enthusiastic and positive attitude
Adaptability, flexibility, and ability to work in collaborative environment
Ability to manage multiple projects simultaneously, leadership and interpersonal skills, creative thinking and problem solving
Must be willing to relocate to the location of the internship program for the duration of the ten-week program
Fluent in English (written and verbal), as well as Norwegian
Must be able to legally live and work in Norway, without visa support or sponsorship. (Student visas or visas obtained on your own are not applicable for the program.)
---
Om Cisco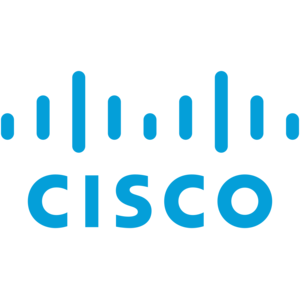 Profil
Cisco er den verdens ledende nettverks-giganten for internet med hovedkontor i Silicon Valley, USA. I dag er det Cisco´s løsninger som har nettverk fundamentet for de fleste telecommunications industrier, i Norge har vi alt fra små til store kunder som Statoil, Telenor, Sykehuspartner, Tine, diverse universitet og høyskoler osv.
Vi er globalt anerkjent via Great Place to Work og rangeres nå som #3 i Best Multinational Workplace in Europe 2017.
I Norge har Cisco hovedkontor på Lysaker rett utenfor Oslo. Her kan du jobbe i salgsteamet vårt eller i R&D miljøet vårt som utvikler video og samhandlings teknologi som er brukt av kunder over hele verden.
3 fun facts om Cisco Norge:
1) Cisco ble rangert som #5 i Norges Beste Arbeidsplasser i 2015.
2) I R&D teamet vårt jobber over 300 av våre 500 ansatte. Dette er et av de få utvikler miljøer i Norge hvor du kan jobbe med reel produktutvikling. Her er en liten videosnutt på hva teamet har utviklet de siste årene: Cisco Spark Board: https://www.youtube.com/watch?v=-YdMXDI_o_Y
3) Vi har det største in-house design teamet i Norge og har vunnet prestisjetunge awards som iF Gold og Red Dot Best of the Best.