Publisert: 12.04.19
Procurement Analyst
Statkraft Group Procurement (EP) is responsible for procurement processes, systems and methods, execution of procurement in the largest projects and category management in OPEX and CAPEX. It is divided into three sub-departments, Systems and Processes, Project Procurement and Category Management.
System and processes (EPS) department is responsible for the delivery of process transformations, knowledge management, change management and technology initiatives enabling the Procurement organization to operate as efficient as possible. We are also responsible for risk management (CR) in the supply chain.
EPS manage the development, implementation, maintenance, enhancement and support of procurement technology, systems, communications and tools. Our operations are becoming increasingly international and complex and we work closely with colleagues in all Statkraft location. You will have an important role in our small department of 5 persons. The procurement analyst reports to VP, EPS.
Responsibility
This role is responsible for supporting strategic and operational procurements through maintenance and development of our supporting systems and for proactively introducing work tools which will enhance efficiency. We are aconsidering an eCommerce tool and this function will be a central driving force in the implementation.
Your role
Provide SAP functional support for e-procurement, inclusive maintenance of SAP Supplier Relationship Management (SRM) and Materials Management (MM) module.
Prepare and conduct class room training of SAP SRM and SAP MM users including support of site procurement and operations as required.
Collect and analyse procurement data required for various reports on procurement activity including contract purchase and inventory related activity.
Initiate and prepare input and implement procurement improvements in procurement documents and contract management system
Identify and implement improvements in order to increase data quality and the precision on the analysis undertaken
Identify fields of automation
Improve Masterdata quality
Be updated on best practice, analysis, reporting support tools….
Support the BA/SA's need for assistance with regards to general procurement related topics
Secure, improve efficiency in Statkraft's procurement processes
Your profile
Excellent analytical skills and the ability to make decisions
Independent
Structured
Interest for procurement
Able to handle more tasks simultaneously/ Ability to prioritize and multitask
Customer focus
Creativity and attention to detail
Team-working and leadership skills
Statkraft offers
Professional and personal development in a company experiencing strong growth.
A positive working environment characterized by expertise, responsibility and innovation.
A diverse workplace with regard to gender, age and cultural background.
Competitive terms of employment and benefit schemes.
Powered by Froala Editor
Powered by Froala Editor
Powered by Froala Editor
---
Om Statkraft AS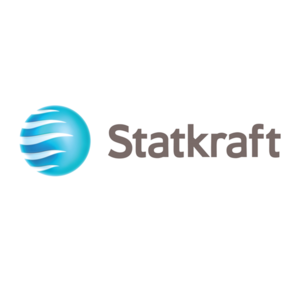 Profil
Statkraft is a leading company in hydropower internationally and Europe's largest generator of renewable energy. The Group produces hydropower, wind power, solar power, gas-fired power and supplies district heating. Statkraft is a global company in energy market operations. Statkraft has 3600 employees in 16 countries.