Publisert: 20.05.20
Internship - Great opportunity in venture capital backed start-up!
Speiz - flexible on-demand warehousing solutions for businesses across Scandinavia
Do you remember how Airbnb enabled an "untapped" segment of private homeowners to rent out their homes and make new income during the economic crisis of 2008? That is what Speiz is doing in the warehousing and logistics industry today.
Speiz is a two-sided platform that enables companies to rent and rent-out warehouses and collaborate in a fast, simple, and scalable way. Our goal is to enable an untapped segment of warehouse providers and expand the supply part of the warehousing and logistics industry. Just like Airbnb did with homeowners or like Uber with taxi drivers.
Speiz team consists of 2 co-founders with previous entrepreneurship experience in FMCG, fintech, and real-estate development industries. We are building Speiz because we felt these business pains ourselves.
Speiz is funded by a global VC fund and accelerator Antler: https://www.antler.co/. By joining our team you will be able to take part in the ongoing accelerator program where Speiz is a participant. This includes lectures, meeting with entrepreneurs, investors and industry professionals.
You will also be able to take part in meetings with our dedicated advisors Trond Riiber Knudsen and others.
Our team is looking for interns that are keen to learn fast with a trial and error approach, massive motivation to succeed and takes her/his responsibilities seriously.
Growth position - internship
Your main goal will be to identify, develop and automate Speiz user acquisition channels and processes. Also, you will closely work with product development providing market feedback regarding customers onboarding process and other learnings.
Responsibilities:
Identify, analyze and evaluate the best user acquisition channels by running multiple A/B tests
Set up the most suitable tools to automate the process (e.g. HubSpot)
Evaluate, improve, repeat
Expectations:
You are a person with a massive motivation to succeed
You are keen to learn fast with a trial & error approach
You are reliable and take your responsibilities seriously
We can offer
Experience - you will learn a lot on how to acquire customers, startup growth essentials, how startup funding rounds are structure, what it takes and how to raise funds and much more.
Work/Life - we are a lean and fun loving group of people who love what we do. We hope that you want to be a part of our newly formed start-up family and will treat you as such :)
Network - we will introduce you to our network of entrepreneurs, investors and advisors. Also, you can take part in weekly meetings with our dedicated advisor - Trond Riiber Knudsen (TRK Group). Finally, you will be surrounded by exceptional entrepreneurs funded by Antler, all taking part in the Antler accelerator.
Salary TBD. Depending on your availability.
Send an email with your resume and application letter to Paulius@speiz.com
---
Om Speiz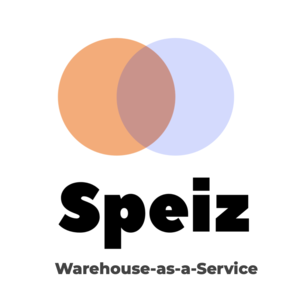 Profil
Speiz is an early stage venture capital backed start-up based in Oslo, focusing on the warehousing and logistics industry.
By enabling a new segment of warehousing providers and consolidating the warehousing and logistics market, Speiz provides flexible and on-demand solutions for all types of warehousing and logistics needs.