Publisert: 17.12.20
Summer project 2021: A maritime, zero-emission future
Join our global team for a career filled with opportunities to solve challenges both small and large, local and global, simple and complex.
Are you sick of paper-pushing summer jobs? Work with us on an inter-disciplinary summer project where you will dig into exciting challenges, learn new skills and come up with ideas that can directly impact the future of the maritime industry. Does that sound interesting?
What will you do?
Wilhelmsen has one of the largest networks in the maritime industry and this project can be your chance to make a global impact. You and your team will analyse energy technologies, seek input from industry majors and investigate potential new commercial opportunities that will push the current status in a positive direction, achieving a zero-emission future. You will learn to work in design sprints, pushing your creativity to its limits and assess new ideas as they arise.
Who are you?
We are looking for people who are open-minded, quick thinkers and creative. You should be comfortable in teams and cooperating with both internal and external stakeholders. Your background can be diverse, ranging from renewable energy or mathematics to economics or business, but a strong interest in sustainability is advantageous. Additionally, we will prioritize 3rd and 4th year students.
Why should you apply?
Besides getting paid to have fun this summer, you will gain insight in a leading maritime organisation with connections to every part of the world. You will get to work in a dynamic environment and speak with stakeholders from different organisations. The objective of the project is to build and present the business cases for different zero-emission opportunities for the Wilhelmsen group.
The project will run from June 21st to July 9th, followed by a three-week vacation, resuming August 2nd to August 20th.
Work location will be our head office in Lysaker, Oslo.
Application deadline: 31 January 2021
Contact:
Lasse Göncz
+47 986 78 431
---
Om Wilhelmsen group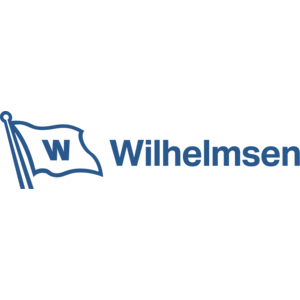 Profil
Wilhelmsen is a global maritime industry group founded in 1861. We have the biggest maritime network in the world, with a presence in over 2 200 locations globally. We serve over half of the worldwide merchant fleet with products and services, and supply crew and technical management for some of the most complex vessels in the world. We also develop new and daring solutions, shaping the maritime industry for the future. Our investments seek to explore and develop new opportunities within the energy-, offshore- and maritime industry. With thousands of colleagues in more than 70 countries, we take competence, sustainability, innovation and unparalleled customer experiences one step further.
Powered by Froala Editor