Publisert: 15.09.23
Internship in Sales and Business Development
Are you a relationship-builder with a strong commercial mindset and a sense for cutting-edge technology? MazeMap is currently looking for a couple of interns to join our amazing Sales team.
We are a Norwegian indoor map and navigation scale-up aiming to be a global leader in a rapidly growing market. We are already well on the way with fantastic user uptake, customers across all continents, and being recognized as a market leader by analysts. We have already built a distribution network with large international companies like Cisco. With our award-winning service, we help 3 million users worldwide every month find what they are looking for thus reducing stress, uncertainty and saving time.
‍
The challenge we solve
Humans are building larger and more complex buildings, and by 2050 we'll build more buildings than throughout history on earth. Yet, no one has solved how users should navigate the buildings and help the users find what they are looking for. At MazeMap we are trying to solve this challenge by automating the production and update of indoor maps utilizing machine learning and AI. We want to help users find what they are looking for either being a classroom for lecture, the place for your hospital appointment, or the closest available meeting room. See https://www.youtube.com/watch?v=kPX-515gQww
‍
The opportunity
We target the largest building complexes; universities, hospitals, large corporate offices, and hotels. Several hundred customers in Europe, APAC, and USA have already deployed and appreciate the MazeMap solution. We have enthusiastic customers with documented ROI and they are willing to serve as references. According to Gartner and other analysts, we are already the market leader at universities and named the top vendor globally.
After a quiet period with campuses and offices being closed, we are now seeing a spike in interest in planning for a return to office and campus. The pipeline of serious inquiries from potential customers, as well as new product integrations with strategic partners, means that now is an excellent opportunity for the right type of entrepreneurial salesperson to join our team. You get the opportunity to work with an A-team and a product that impresses customers and that gets even purchasing managers enthusiastic within a rapidly growing market.
You would help with finding and following up on leads, conducting market analysis, and joining in the ride to get the full sales experience.
‍
Your profile
In the third year or later of your Masters's program
Self-driven, proactive, and energetic
You extract important information fast and absorb new technology quickly
Honest and straightforward, and others regard you as highly trustworthy
Great at listening, so that you have a good understanding of what problems the customers are actually trying to solve
Ambitious, and inspired by incentive compensation
Outstanding with people and maintaining strong, personal relationships
You think it is more important to listen than to prove you are right
‍
You would
Start off the sales cycle with data mining, finding the right contact people
Be the first point of contact to potential customers, helping to narrow down and target the right decision maker early in the process
Qualify leads
Competitor analysis
‍
We offer
A modern penthouse office located in the city center
An agile, enthusiastic, and international work environment
Opportunities to experience the sales cycle first-hand
Competitive compensation
The opportunity of a lifetime?
Interested?
Tell us more about yourself and why this opportunity is interesting for you in a cover letter to [email protected] along with your CV, academic records, and other relevant attachments. We also answer any questions you may have at this email address.
MazeMap is an equal opportunity employer and are committed to providing an environment of mutual respect. Applications are considered equally without regard to race, color, religion, sex, medical conditions, national origin, age, physical and mental disability, marital status, sexual orientation, gender identity, gender expression, and any other characteristic protected by law.
---
Om MazeMap AS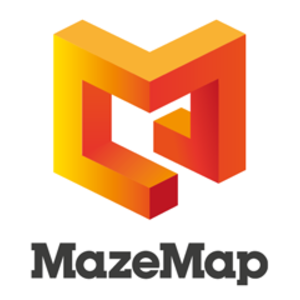 Profil
MazeMap provides digital wayfinding services and an indoor map platform, designed for large building complexes, such as universities, hospitals and large corporate office spaces.