Publisert: 22.03.18
Key Account Manager
Hydro is a fully integrated aluminium company with 35,000 employees in 40 countries on all continents, combining local expertise, worldwide reach and unmatched capabilities in R&D. In addition to production of primary aluminium, rolled and extruded products and recycling, Hydro also extracts bauxite, refines alumina and generates energy to be the only 360° company of the global aluminium industry.

Hydro is present within all market segments for aluminium, with sales and trading activities throughout the value chain serving more than 30,000 customers. Based in Norway and rooted in more than a century of experience in renewable energy, technology and innovation, Hydro is committed to strengthening the viability of its customers and communities, shaping a sustainable future through innovative aluminium solutions.
Primary Metal Commercial is responsible for sales and marketing serving the global aluminium market with value added casthouse products.
We are now looking for a new Key Account Manager, for one of Primary Metal's biggest extrusion ingot customers. In this role, you will coordinate all cooperation, projects, and business activities between the customer and Primary Metal. This position will give broad exposure to the primary smelter business and industry, with the opportunity to impact the future direction of commercial activities in Primary Metal.

This is a great starting point for a young professional to build your career in Hydro!


Area of Responsibility
As Key Account Manager, you are responsible to develop and secure Hydro`s position as the main strategic billet supplier to an essential customer. This means to ensure that Hydro meet customer`s expectations to a world class quality and service, throughout the organization. Main tasks are:
Define and execute an overall strategy with activities towards customer
Coordinate strategic, R&D, and operational issues with the Sales, Customer Support, Technology and production plants to serve the customer
Organize, quote, negotiate and execute on new product opportunities
Negotiate yearly conversion contracts in cooperation with the involved production plants


Qualifications
To succeed in the role, the following qualifications and skills will be instrumental:
University degree at MSc level with diploma in relevant line of profession
2 years of experience and knowledge of sales, product development and launching of new industrial products and processes is appreciated, but we are also interested an newly graduated
International experience is an advantage
Pro-active approach, with demonstrated ability to work strategically and implement initiatives and actions
Ability to lead projects and initiatives across organizations and boundaries
Excellent communication skills, oral and written
Fluency in English is a requirement
---
Om Norsk Hydro ASA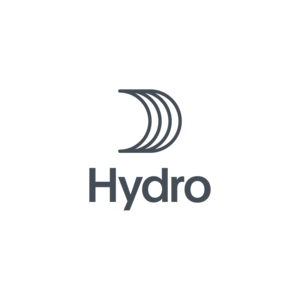 Profil
Hydro er et fullt integrert aluminiumselskap med 35.000 ansatte i 40 land på alle kontinenter, med lokal ekspertise, verdensomspennende virksomhet og enestående kompetanse på FoU.
I tillegg til produksjon av primæraluminium, valsede og ekstruderte produkter og resirkulering, driver Hydro med utvinning av bauksitt, raffinering av alumina og produksjon av energi, noe som gjør oss til det eneste selskapet som dekker alle områder av den globale aluminiumindustrien. Hydro har aktiviteter i alle markedssegmenter for aluminium, med salg og handelsaktiviteter langs hele verdikjeden og mer enn 30.000 kunder.
Med utgangspunkt i over 100 års erfaring med produksjon av fornybar energi, teknologi og innovasjon, tar Hydro sikte på å gi større livskraft til kundene vi betjener og samfunnet vi er en del av, gjennom å bygge en bærekraftig framtid med nyskapende løsninger basert på aluminium.