Publisert: 13.05.18
Summer Project 2018 - Future ways of working
Statkraft's annual summer project represents a real exciting challenge and a steep learning curve. As a summer student you will be in the center of our activities and you will be given responsibility from day one. You will be one of six students from different theoretical backgrounds working intensively together in a team, with close follow-up by Statkraft professionals, for a period of seven weeks. Over the summer you will become familiar with many aspects of the Statkraft core business and way of working. Our summer students are highly qualified employees and you will actively contribute to the further development and growth of Statkraft.
This year's topic is "future ways of working". By exploring digital tools and innovative working methods, you will develop ideas and recommendations on how Statkraft can change and improve the way we innovate, connect people and collaborate across functions and geographies to optimize our business. You will present the outcome of the project to upper management and share it with the broader organisation by the end of the period.
What can you expect as a summer student?
A professional environment involving a high level of expertise and exciting assignments
To work on important opportunities to innovate Statkraft's future workplace
Get to know Statkraft as a potential future employer
An inclusive, diverse and dynamic working environment
Gain insight into the renewable sector and how Statkraft collaborate to meet their strategic goals
Freedom to conceptualize and implement solutions with guided supervision by a project manager and a group of experts
Your profile:
We are looking for a diverse team with various backgrounds being a student of; engineering, economics, organisational psychology, architecture and design, computer science or other area of relevance, with some of the skills listed below:
Ability to think conceptually
Strong analytical skills
Interest in organisational development
Ability to apply digital tools to improve agile ways of working
Entrepreneurial mindset
Team player with good communicative skills
Proactive and independent way of working
3-4 years of higher education
Fluent in English
Statkraft offers:
Professional and personal development in an exciting company
A positive working environment characterized by competence, responsibility and innovation
A diverse workplace with regard to gender, age and cultural background
Competitive terms of employment and excellent benefit schemes
---
Om Statkraft AS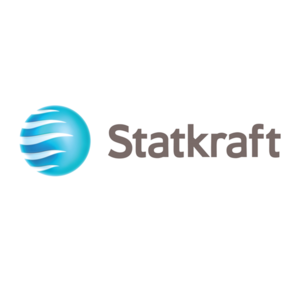 Profil
Statkraft is a leading company in hydropower internationally and Europe's largest generator of renewable energy. The Group produces hydropower, wind power, solar power, gas-fired power and supplies district heating. Statkraft is a global company in energy market operations. Statkraft has 3500 employees in 17 countries.