Publisert: 09.07.18
STUDENT WHO WANTS TO WORK PART TIME WITH CLOUD SOLUTIONS AT FUTUREON?
Are you an up and coming developer with an interest/fascination for cloud technologies? Would you like to work in a fast paced, yet fun and social environment? If so, please read on!


ABOUT THE ROLE
Our partner FutureOn is now looking for a part-time cloud enthusiast with great developer skills that is passionate about building cloud solutions for Visual 2D/3D Enterprise Data. FutureOn AS develops an innovative, efficient, and cost saving SaaS SW platform for digital energy using modern web and cloud technologies. They are bringing data into plain sight through easy-to-understand and easy-to-use 2D/3D/VR visualization directly in your web browser.
At FutureOn, you will be an essential part of a small, but rapidly growing development team in a great environment where both professionalism and social aspects are in focus. They work hard, but make sure to have fun while doing so. For example, FutureOn can offer you their very own micro-brewery and bar in their basement.


JOB DUTIES
You will work as part of their growing development team and as they employ continuous integration, your daily task will involve you in all stages of their journey to fully automate and operate their cloud deployment. You are preferably skilled or familiar with their core technology stack/frameworks;
Cloud infrastructure (eg. AWS, GCP, Azure)
Containerization technologies (e.g. Docker, Docker Composer, Kubernetes)
Knowledge of Javascript/Typescript and preferably frameworks as Ember, Angular, React and Node.js
Visualization; WebGL, SVG


WE ARE LOOKING FOR
If you are student within in computer science this is always helpful, but not required if you have the coding skills.
Past experience with front end/full stack development.
English Fluency required as we operate all over the world.
As a person, we believe you are self-driven and that you always execute your tasks with a high level of accuracy and attention to details. We also believe you are flexible and thrive in a dynamic environment. You are passionate about coding and exploring new technologies/methodologies. Does this sound like you? Then we are looking forward to receiving your application!


OTHER INFORMATION
Start date: August
Assignment: Staffing. Part-time 50% in 6 months – with possibilities for extension of the assignment and/or permanent position.
Sted: Oslo
Application deadline: 16th July
Apply for the position by clicking Apply below. We will evaluate applications on a continuous basis, and therefore recommend you to submit your application as soon as possible.


INFORMATION ABOUT THE COMPANY
FutureOn is part of the EXP Group. The EXP group creates, develops, and invests in technology companies with the intention to create a lasting positive impact on society. We believe in a changing and developing world. We focus on businesses that use modern communications technology to develop their competitive advantage, challenge status quo and take new positions – in established as well as new markets.
The Group is comprised of the following companies co-located in Kongens gate 11; Nordic Impact, Katapult Accelerator, Katapult Ocean, Inviso, Inviso Media, vY, Skalar, and Xvision Consulting.
---
Om Academic Work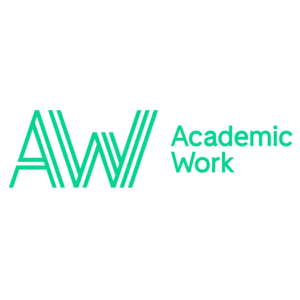 Profil
Vi i Academic Work arbeider med bemanning og rekruttering av young professionals – studenter og nyutdannede i begynnelsen av sin karriere. Young professionals er vår nisje, vårt ekspertområde og en målgruppe vi tror sterkt på.