Publisert: 11.07.18
North Europe Inside Sales Intern - Part time
Are you looking for an opportunity to join a growing team within a leading IT company? Do you have the ability, enthusiasm and drive to become the next Sales guru working within a demanding environment? Would you like to take on an active role in the company working in a diverse, fast moving and creative culture alongside world-class professionals?
If the answer is yes then we want to speak to you!
Hewlett Packard Enterprise offers university students the opportunity to join a leading IT company and gain invaluable experience through our 3 – 6 months Internship Program based in Barcelona, Spain. Hewlett Packard Enterprise offers you a highly dynamic, fast-paced, professional working environment and the chance to develop the skills you have gained at university in a real business environment. During your internship you will not only apply these skills in the IT industry, but also acquire a range of abilities to contribute to the business whilst working alongside industry professionals.
Assignment:
You work as an intern in the HPE Inside Sales Business unit for Northern Europe.
The purpose of your internship is to get an overview of the HPE portfolio, which marketing actions are implemented, how these can be leveraged more efficiently and thus get more return from campaigns. In addition to contribute in generating new business opportunities for HPE, your task will be to:
Support tasks:
Reporting and analysis necessary to the team activity
Detecting potential data quality flows and recommend improvements
Accurately and efficiently enters customer information into company database for mailing and billing purposes
Assists sales colleagues with arranging meetings and sales calls with customers
Pipeline Generation:
Generate incremental pipeline with Customer engagement
Constant research on the improvement of processes
Makes outgoing customer calls or cold calls in order to generate new business opportunities
Detecting potential data quality flows and recommend improvements
Communication:
Management of the team's interface and coordination with internal partners (telemarketing, IPBM, Presales, etc.)
Streamline communication from HPE
Develop working knowledge of products and services sold and keeps current on industry developments by reading current news or attending workshops
Coordination of local Events with the marketing manager (Reimagine – 2 Discovers)
During the internship, we will also ask you to undertake a research internship project at the end of which you write a report on the findings and make recommendations on how to improve things/systems to the company. The project can be about any of the following topics, or about an additional one which you propose:
CRM
Marketing
Collaboration like Lotte mentioned
Customer Relationships
Digital selling
Qualifications
You are/have:
A Bachelor or Master level student
Good organizational and interpersonal skills
A proactive self-starter
Willing to discover Sales department and engage with customers
Able to work independently and handle frequently changing needs
Ability to speak and write in English and be fluent in Dutch or one of the Nordic languages
Positive, proactive, energetic and approachable personality
What HPE offers You?
Experience working at an industry leading Technology Company
A dynamic and International work environment
Work with a team of experienced colleagues in a high performance culture
Young Employee Network: workshops and networking
A laptop will be provided during the internship
Having an assigned local Buddy to help and support you during the program's duration
Chance to participate in projects sponsored by senior leaders
Access to various trainings
Opportunity to establish and develop professional network in the company
Further your career in the Inside Sales HUB located in Barcelona
---
Om Hewlett Packard Enterprise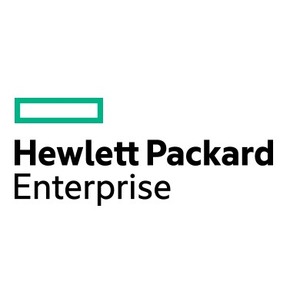 Profil
In 1939, Bill Hewlett and Dave Packard, college friends turned business partners, started the original Silicon Valley startup in the space of a rented Palo Alto garage. Starting with audio oscillators, the friends built the foundation for a company that would grow to become a global leader in enterprise technology.
More than 75 years later, our success is exemplified through our employees' drive to advance ideas that bring meaningful innovations to life for our customers and partners around the globe. We are guided by our mission to help customers use technology to turn ideas into value, and empower them to transform industries, markets and lives. We simplify Hybrid IT, power the Intelligent Edge and provide the expertise to make it all happen.