Publisert: 26.09.18
Maritime Trainee - Technical - BW Gas AS
BW is a leading global maritime group involved in oil and gas transportation, floating gas infrastructure, deepwater production and dry cargo transportation. Through its predecessor companies, Bergesen and World-Wide Shipping, BW has been delivering energy and other vital commodities for more than 80 years. BW's fleet of over 180 vessels includes crude oil supertankers, refined oil tankers, LNG and LPG carriers, floating storage and regasification (FSRU) units, chemical tankers, dry cargo carriers and floating production storage and offloading (FPSO) units.
TECHNICAL TRAINEE
In order to support our vision to be Best on Water, BW is looking for a highly motivated trainee that can assist in developing our technical operation together with our world class technical gas team. We are seeking a trainee with a marine technical background and with the mindset of tomorrow who will influence the efficiency and the way we work. Our trainee has profound knowledge and a passion for marine technical solutions and together with a team will influence our work processes with emerging technologies. Upon successful completion of the trainee period, there are potential opportunities for assignments within one of the technical segments in the BW Group, depending on the candidate's preference and the organisation's needs.

Our trainee will be a part of one of the leading management program in Norway, Maritime Trainee, which is organized for the industry by the Norwegian Shipowner's Association (Rederiforbundet). The program lasts for 18 months and combines working in a world leading maritime company with an academic program with five modules in Norway, Singapore and London. This program gives you an outstanding way to start your career. In BW the trainee will spend time in various departments to learn about our business and processes while also contributing to continuously development.

The position will be based in Oslo
.
Qualifications
The right candidate may have a background from the following marine disciplines:
Master degree in Marine engineering, Marine Technology, Marine Automation or other Shipping related studies or in combination with Information Technology & Informatics, Marine Cybernetics or equivalent.
Great interest in development of technical solutions.
Excellent command of English
Personal qualities
Proactive with a strong personal drive
Excellent interpersonal and communication skills
Self-going
Have a holistic perspective, without loosing attention to details
Good data analytical skills
We offer
Competitive terms.
International and highly competent working environment.
A challenging position and great opportunities for individual development.
---
Om Maritime Trainee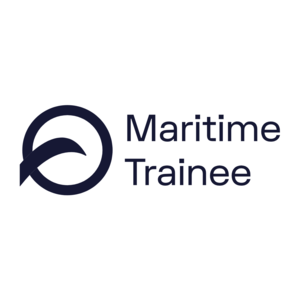 Profil
If you are about to finish your master's degree in technology, business, IT or law you should consider applying to this renowned program. Applicants with 1-2 years' work experience are also encouraged to apply. The program lasts for 18 months and combines working in a world leading maritime company with an academic program with five modules conducted in Norway, Singapore and London. This is an outstanding way to start a career in a global industry where Norway is one of the leading nations. As a trainee you will work in a leading Norwegian maritime company and participate in an academic program with five modules in Norway and abroad. The academic program will cover topics such as digitalization of the maritime industry, insurance, finance and international regulations and maritime market opportunities within the ocean industries (offshore oil and gas, offshore renewable, aquaculture and fisheries, deep sea mining etc.). You will be hired in a permanent job and given a mentor that will support you as you embark on a global career. As part of the 18-months long program, you will rotate in the company's different departments in Norway and abroad. This gives you a unique platform to kickstart your career.