Publisert: 26.09.18
Maritime Trainee - Technical - Höegh LNG
Höegh LNG provides floating energy solutions and operates world-wide with a leading position as owner and operator of floating LNG import terminals; floating storage and regasification units (FSRUs), and is one of the most experienced operators of LNG Carriers (LNGCs). Höegh LNG's vision is to be the industry leader of floating LNG solutions and the strategy is to continue to focus its growth plans in the FSRU market, with the objective of securing long-term contracts with strong counterparties at attractive returns.
Höegh LNG is strengthening the Fleet Management team in preparation for a fleet expansion of more than 50% over the next two years. We are therefore seeking a candidate for the Maritime Trainee programme who will follow a tailored programme within the company to prepare for the responsibility as Technical Superintendent.

The candidate will work closely with an experienced Technical Superintendent throughout the traineeship and will assume responsibility as Assistant Technical Superintendent upon successful completion of the trainee program. As soon as the candidate can demonstrate the ability and confidence he or she will be given the full responsibility as Technical Superintendent.

The traineeship will be focused on vessel management with rotation within relevant departments and involvement in relevant projects to prepare for the responsibility as Technical Superintendent, e.g. technical management, procurement, HSE, drydocking, newbuilding and modification, maritime personnel, ship maintenance, operations, etc. The traineeship will also include a period of sailing with an LNG carrier, a period in a repair yard and a period in a newbuilding yard.

Being a Technical Superintendent is challenging work which demands much and requires the candidate to be diverse, hands-on, possess deep technical understanding and being a problem solver.

The successful candidate will work with difficult and complex tasks in an industry where Höegh LNG and the LNG community in Norway are in the forefront. This opportunity will help the successful candidate to grow into an LNG professional.
Job description
Technical Management of assigned vessels
Prepare vessel operating budgets and perform cost control
Prepare repair and modification specifications and supervise repairs at shipyard
Vessel attendance world-wide
Arrange surveys and inspections
Monitor and analyze vessel performance
Implement best practices and standards
Follow up planned maintenance
Liaise with Maritime Personnel on matters related to sea staff and build ship management teams
Work on longer-term technical tasks and improvement projects within the fleet and support business development
Provide technical advice for internal and external clients as required
Extensive international travelling is to be expected
It boils down to one thing: making sure the vessel performs 24 hours a day, 365 days a year
Qualifications
Relevant technical degree at MSc level (Naval Architecture/Marine Engineering/Offshore Engineering/Maritime Electro-Automation, Maritime Cybernetics) or
Relevant higher education together with sailing experience as engineer/Electro Technical Officer
Personal qualities
You have safety and environmental protection as your top priorities
You are diverse and can handle all maritime subjects professionally
You possess energy and drive and are willing to put in the effort to get the job done
You have a systematic approach and focus on continuous improvement
You are a team-player but can also work independently without close supervision
You have good communication skills
You have a solution oriented attitude
You are flexible and service minded
You speak your mind and stand by decisions
We offer
Demanding and rewarding tasks in a strong and well respected company in a rapidly expanding global business
Great corporate culture within an international work-environment, high employee-satisfaction and enthusiastic colleagues
Large responsibility and decision-making authority
Excellent insurance schemes including health-insurance
Flexible work-hours
Subsidized canteen and paid lunch-break
Modern and central office-premises
In-house gym-facilities and subsidized gym memberships
---
Om Maritime Trainee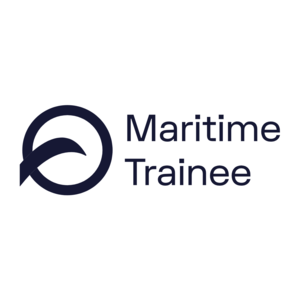 Profil
If you are about to finish your master's degree in technology, business, IT or law you should consider applying to this renowned program. Applicants with 1-2 years' work experience are also encouraged to apply. The program lasts for 18 months and combines working in a world leading maritime company with an academic program with five modules conducted in Norway, Singapore and London. This is an outstanding way to start a career in a global industry where Norway is one of the leading nations. As a trainee you will work in a leading Norwegian maritime company and participate in an academic program with five modules in Norway and abroad. The academic program will cover topics such as digitalization of the maritime industry, insurance, finance and international regulations and maritime market opportunities within the ocean industries (offshore oil and gas, offshore renewable, aquaculture and fisheries, deep sea mining etc.). You will be hired in a permanent job and given a mentor that will support you as you embark on a global career. As part of the 18-months long program, you will rotate in the company's different departments in Norway and abroad. This gives you a unique platform to kickstart your career.