Publisert: 26.09.18
Maritime Trainee - Technical - Odfjell Drilling
Odfjell Drilling is an international drilling and well service provider with more than 45 years' experience. Today, our approximately 2700 valued employees are serving clients in several international countries. Odfjell Drilling owns and operates mobile offshore drilling units both in Norway and worldwide and is a provider of platform drilling services in the North Sea. The Company offers Well Services, Engineering and Project Management. We are an organization with long experience from harsh environments in the North Sea.
Odfjell Drilling is looking for two strong technical maritime trainees that will rotate within various departments in our business area for Mobile Offshore Drilling Units (MODU). Following completion of the trainee program, it is the intention that the trainee will continue in a permanent position in MODU. This will be dependent on the trainee's performance, motivation and interest, combined with the company's development and requirements. Former maritime trainees are now found in internal leading positions.
Our trainees will be a part of one of the leading management program in Norway, Maritime Trainee, which is organized for the industry by the Norwegian Shipowner's Association (Rederiforbundet). The program lasts for 18 months and combines working in a world leading drilling company with an academic program with five modules in Norway, Singapore and London. This program gives you an outstanding way to start your career. In our MODU department you will be challenged within fleet management, technical department, digitalization and finance. You will be assigned offshore and travelling will be required.
Ideal for us, the candidates are interested and willing to write their master thesis in cooperation with Odfjell Drilling.
The positions will have their base at our head office in Bergen (Kokstad), but extensive flexibility is vital to succeed with the trainee program.
Job description
In addition to following the Norwegian Ship Association's trainee program, the trainees will rotate within various departments in our business area for Mobile Units. The work scope will include:
Offshore:
The candidates will be offered basic offshore safety training and exposed to frequent offshore travel during the program. The aim is to introduce and let the candidates' cover several of our offshore positions within our MODU fleet.
Onshore:
Provide technical support to business and project development activities within the business area
Risk, safety and environmental impact assessments
Concept development and qualification within digitalization projects
Participate in class renewal projects
Build and maintain project and financial models
Prepare marketing proposals and other related materials
Support in tender processes
Assist in following up with existing customers and contract management
Analyze trends and operational data
Provide support to and back up for MODU Operations as and when required
Participate in specific projects as required
Assist in daily operations, coordination of repairs, maintenance and modifications of the rigs
Qualifications
Master's degree in engineering, with a specialization in naval architecture, marine, petroleum, cybernetics, robotics, software or mechanical engineering and/or data science.
You have a strong personal interest in the offshore industry
Solid computer skills
Fluent in Norwegian and English language
Strong analytical and reasoning ability
Personal qualities
You have the ambition of making a difference!
You are curious and have the drive to accomplish and fulfil tasks
You possess energy and drive
You identify with our values: committed, safety conscious, creative, competent & result oriented
You are a team-player and have good communication skills
You have a solution oriented attitude
You are flexible and service minded
You have the willingness and desire to travel, and the ability to function in business cultures on all continents
We offer
A challenging position and good opportunities for individual and professional development
A competent working environment, high employee satisfaction and enthusiastic colleagues
Offshore safety course together with an individual training program designed just for you
Competitive terms
Excellent insurance schemes including health-insurance
Flexible work-hours
In-house gym-facilities
---
Om Maritime Trainee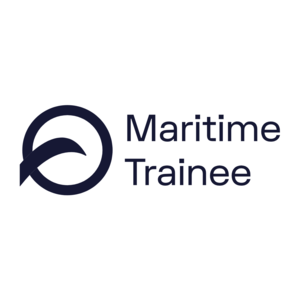 Profil
If you are about to finish your master's degree in technology, business, IT or law you should consider applying to this renowned program. Applicants with 1-2 years' work experience are also encouraged to apply. The program lasts for 18 months and combines working in a world leading maritime company with an academic program with five modules conducted in Norway, Singapore and London. This is an outstanding way to start a career in a global industry where Norway is one of the leading nations. As a trainee you will work in a leading Norwegian maritime company and participate in an academic program with five modules in Norway and abroad. The academic program will cover topics such as digitalization of the maritime industry, insurance, finance and international regulations and maritime market opportunities within the ocean industries (offshore oil and gas, offshore renewable, aquaculture and fisheries, deep sea mining etc.). You will be hired in a permanent job and given a mentor that will support you as you embark on a global career. As part of the 18-months long program, you will rotate in the company's different departments in Norway and abroad. This gives you a unique platform to kickstart your career.