Publisert: 26.09.18
Maritime Trainee - Technical - Seadrill
Seadrill is a global market leader in the offshore drilling sector employing some 5,000 skilled and highly competent employees, representing around 65 nationalities, operating in 15 countries on five continents. Since Seadrill was founded the company has seen dramatic growth, contraction and change. The company is always evolving and the balance between being a dynamic entrepreneurial company and a highly efficient mature business is always shifting. Advanced technology is having a huge impact on the Oil and Energy industry. Seadrill continues to put technology and digital transformation at the heart of their strategy.
We are now looking for an ambitious, driven and curious individual for a trainee positions at our Seadrill Europe office in Stavanger.

As a Maritime Trainee in Seadrill Europe you will be exposed to work both offshore, onboard our drilling units and onshore, as part of our operational, technical support and staff functions.

The combination of offshore and onshore experience will equip you with a unique understanding of our business and the way we operate.

You will work with rig operations, maintenance, reporting and budgeting as well as commercial and personnel matters in a diverse and highly professional team, where safety and effective operations are at the centre of everything we do.
Qualifications
We are looking for an excellent candidate with a Master degree in an engineering discipline, such as marine, mechanical, petroleum, electrical etc. from a recognized university
Fluent in English and preferably a Scandinavian language
Personal qualities
Adaptable
Driven
Collaborative
Ambitious
Mobile
Curious
Innovative
We offer
A challenging, encouraging and supportive environment for your growth and development
You will meet colleagues with a wide range of backgrounds and educations, focused on delivering safe and efficient operations
In Seadrill careers are built from dedicated individual with a flexible and positive attitude
Everyone at Seadrill is guided day in and day out by our five values: Safety conscious - Accountable - Inspirational - Loyal - Proactive. They provide a shared point of reference for every action we take and every decision we make in support of safe and responsible operations
---
Om Maritime Trainee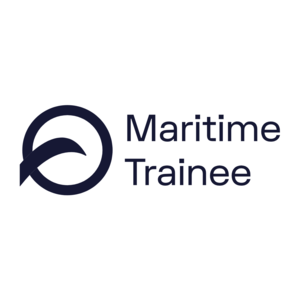 Profil
If you are about to finish your master's degree in technology, business, IT or law you should consider applying to this renowned program. Applicants with 1-2 years' work experience are also encouraged to apply. The program lasts for 18 months and combines working in a world leading maritime company with an academic program with five modules conducted in Norway, Singapore and London. This is an outstanding way to start a career in a global industry where Norway is one of the leading nations. As a trainee you will work in a leading Norwegian maritime company and participate in an academic program with five modules in Norway and abroad. The academic program will cover topics such as digitalization of the maritime industry, insurance, finance and international regulations and maritime market opportunities within the ocean industries (offshore oil and gas, offshore renewable, aquaculture and fisheries, deep sea mining etc.). You will be hired in a permanent job and given a mentor that will support you as you embark on a global career. As part of the 18-months long program, you will rotate in the company's different departments in Norway and abroad. This gives you a unique platform to kickstart your career.