Publisert: 26.09.18
Maritime Trainee - Dynamic Positioning - Kongsberg Maritime
Kongsberg Maritime is an international company with job opportunities worldwide. The company is a market leader in systems for positioning, surveying, navigation and automation. Important markets include countries with significant offshore and shipyard industries. We are determined to provide our customers with innovative and reliable marine electronics that ensure optimal operation at sea.
Maritime Trainee is one of the leading management trainee programs, organized for the industry by the Norwegian Shipowners' Association. The program lasts for 18 months and combines working in a world leading maritime company with an academic program with five modules in Norway, Singapore and London. Kongsberg Maritime is now looking for our Maritime Trainee for group 12, starting August 2019.

Are you up for the challenge?

Kongsberg Maritime is looking for competent candidates for a challenging position within a team working with control systems deliveries in the maritime sector. As our new Maritime Trainee, you should have an interest in both technical and managerial aspects of Kongsberg Maritime's operation. Your day-to-day responsibilities will include preparing Dynamic Positioning software for vessels within a variety of different marine operations, interacting with customers and stakeholders, onboard commissioning and certification activities worldwide.

Dynamic Positioning (DP) is one of the cornerstone technologies in KONGSBERG which is a system that automatically maintains a ship's position and heading by means of propellers and thrusters. This renders possible difficult operations at sea when mooring or anchoring is not feasible. The control system can lock the vessel's position to a fixed point over the seabed or relative to a moving object, such as another ship or an underwater vehicle. Dynamic Positioning is frequently used in the offshore industry in locations such as the North Sea, Persian Gulf, Asia, Gulf of Mexico, West Africa and Brazil.

Our main objective for participating in the Maritime Trainee program is to recruit and develop top talents into future leaders within our division.

If you are looking for a dynamic, international and world class work environment, join us in Kongsberg Maritime.
Job description
Contribute to efficient completion of deliveries from start to finish
Software engineering in office
Software commissioning on board vessels
Extensive world-wide travel at times
Qualifications
Master of Science in Electronics, Instrumentation, Control Engineering, Cybernetics or similar
Must meet the health requirements for offshore work
Fluent in English and Norwegian
Personal qualities
Interested in working in a hectic and demanding international environment
Ability to focus on fulfilling customers' needs and expectations
Practical, hands-on approach to complex tasks
Independent and able to think 'Outside the Box'
Paying attention to details and take pride in your work
Positive, robust, tolerant and cooperative personality
We offer
Competitive salary and conditions
Excellent career opportunities with individually tailored development programs
Informal and positive working environment
Highly qualified co-workers who will share their knowledge and experience with you
A personal mentor during the trainee period
---
Om Maritime Trainee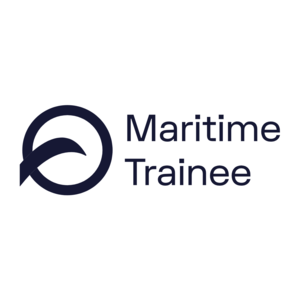 Profil
If you are about to finish your master's degree in technology, business, IT or law you should consider applying to this renowned program. Applicants with 1-2 years' work experience are also encouraged to apply. The program lasts for 18 months and combines working in a world leading maritime company with an academic program with five modules conducted in Norway, Singapore and London. This is an outstanding way to start a career in a global industry where Norway is one of the leading nations. As a trainee you will work in a leading Norwegian maritime company and participate in an academic program with five modules in Norway and abroad. The academic program will cover topics such as digitalization of the maritime industry, insurance, finance and international regulations and maritime market opportunities within the ocean industries (offshore oil and gas, offshore renewable, aquaculture and fisheries, deep sea mining etc.). You will be hired in a permanent job and given a mentor that will support you as you embark on a global career. As part of the 18-months long program, you will rotate in the company's different departments in Norway and abroad. This gives you a unique platform to kickstart your career.