Publisert: 26.09.18
Maritime Trainee - Consultant in Maritime Advisory - DNV GL
Local Unit & Position Description
Maritime Advisory supports customers in the maritime industry to mobilizing the full potential of their assets and operations. Our network of experts provides advisory services globally, and has the capabilities, experience and track record to deliver high value solutions. We put technical matters and business decisions into context to achieve the optimal solution – providing our customers the basis to make good decisions, and take action to achieve sustainable results.
We are now looking for a new colleague to strengthen our advisory team. The candidate will be employed within a unit in Maritime Advisory and be engaged in the two-year maritime trainee programme organized by the Norwegian Shipowners Association starting in August 2018.
The right candidate will, among other roles, be involved in:
Technical and economic analysis
Project participation to assist customers in optimizing their operation
Project participation in the Green Coastal Shipping Program
Development of digital tools and solutions, both internally and on behalf of our customers
Using Big Data to get insight and create customer value
Marketing, sales and business development


Position Qualifications
We are looking for a colleague with:
Fluent Scandinavian and fluent English oral and written
M.Sc. or MBA or equivalent degree
Basic ship knowledge and understanding of the maritime sector
Related experience and interest within digitalization of shipping
Analytic and solution oriented skills
Commercial and business oriented mindset
Junior candidates and students are welcome to apply.
Company & Business Area Description
DNV GL is a global quality assurance and risk management company. Driven by our purpose of safeguarding life, property and the environment, we enable our customers to advance the safety and sustainability of their business.

We provide classification, technical assurance, software and independent expert advisory services to the maritime, oil & gas, power and renewables industries. We also provide certification, supply chain and data management services to customers across a wide range of industries.
Combining technical, digital and operational expertise, risk methodology and in-depth industry knowledge, we empower our customers' decisions and actions with trust and confidence. We continuously invest in research and collaborative innovation to provide customers and society with operational and technological foresight.

With origins stretching back to 1864 and operations in more than 100 countries, our experts are dedicated to helping customers make the world safer, smarter and greener.
DNV GL is the world's leading classification society and a recognized advisor for the maritime industry. We enhance safety, quality, energy efficiency and environmental performance of the global shipping industry – across all vessel types and offshore structures. We invest heavily in research and development to find solutions, together with the industry, that address strategic, operational or regulatory challenges.
---
Om Maritime Trainee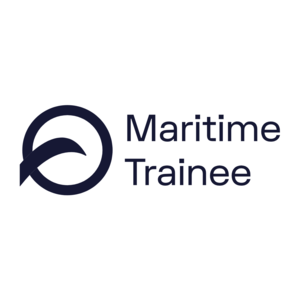 Profil
If you are about to finish your master's degree in technology, business, IT or law you should consider applying to this renowned program. Applicants with 1-2 years' work experience are also encouraged to apply. The program lasts for 18 months and combines working in a world leading maritime company with an academic program with five modules conducted in Norway, Singapore and London. This is an outstanding way to start a career in a global industry where Norway is one of the leading nations. As a trainee you will work in a leading Norwegian maritime company and participate in an academic program with five modules in Norway and abroad. The academic program will cover topics such as digitalization of the maritime industry, insurance, finance and international regulations and maritime market opportunities within the ocean industries (offshore oil and gas, offshore renewable, aquaculture and fisheries, deep sea mining etc.). You will be hired in a permanent job and given a mentor that will support you as you embark on a global career. As part of the 18-months long program, you will rotate in the company's different departments in Norway and abroad. This gives you a unique platform to kickstart your career.