Publisert: 28.09.18
EXCITED ABOUT NEW TECHNOLOGY AND SEEK A CAREER WITHIN QA AND R&D?
On behalf of Huddly we are now looking for someone who have a great passion for making sure that only high-quality products are delivered to customers, know how to fix bugs and implement good routines for the next generation of communication solutions.
ABOUT THE ROLE
Get ready for more responsibility than anyone else would dare to give you! Are you triggered by the opportunity to work in a start-up, where the energy flows freely and no one put a leash on your creative ideas?
We build things that see! Huddly is a fast growing entrepreneurial business with great ambitions. Their vision is to elevate communication with compelling and intelligent vision products for everybody. They are looking for someone who is passionate about technology, entrepreneurship and quality.
"Our vision is to elevate communication with compelling and intelligent vision product for everybody. We build things that see!"
The goal of this department is to take the cases from first line and provide a deeper technical view on them and process more advanced QA testing on it before assigning it to R&D. The right candidate have a great desire to help an emerging start-up with 2.line support/devops related work, establishing good routines as well as making sure to establish a good cooporation between QA, support and development. In return, Huddly will offer you mentoring, referrals and deep knowledge of the technology industry. This combination will give you a great starting point for a great career. Huddly seek to find colleagues who can contribute to good results and initiatives beyond the ordinary. They want someone who can challenge them to improve even more!
JOB DUTIES
Your responsibility will be to indentify, describe and report to the development department. Test programming, automatic test development, USB 3.O standard/debugging, development, connectivity issues, solve hardware and electronics related complex problems. To do this we believe that you are more or less familiar with what we have listed below:
C, C++
Phyton
Javascript
Electronics/Hardware
Touble shooting and testing
WE ARE LOOKING FOR
The ideal candidate will have strong interest in problem solving and an eagerness to learn. We believe that you may have a background within test/hardware/electronics or can relate to the qualities listed below:
Education or experience in relevant subjects, preferably experience with defining specifications and test requirements
Can refer to some relevant knowledge of devops related work, troubleshooting, bugfiling, testing and documenting
Enthusiasm about new technology
Excellent teamwork skills
Desirable (but not require) knowledge of Windows 10, MAC and Linux
Fluent in English
Personal characteristics will dominate throughout the selection process, and we seek you who loves to take initiative, are naturally engaged in what you do and always see your duties through. Quality is something you always strive to achieve, and you might have experience in this area. New challenges and opportunities is something you throw yourself into, and you are not afraid to ask if there is anything you are wondering about. We reward curiosity! You have a positive mindset and you want to contribute to an innovative environment.
CLIENT INFORMATION
Huddly was created to elevate communication. The team is focusing on versatility, quality and ease. The technology will, literally speaking, allow you to bring your team anywhere you go! The company wants to give their users freedom to communicate as if they were in the same room. An intelligent camera platform that creates incredible possibilities for cooperation for all users.
Huddly's headquarter is in Oslo Science Park, where you find an environment of some of the most exiting entrepreneurs in Norway.
Application deadline: October. We encourage you to apply ASAP as we will review applications for further process continuously
Start date: As soon as possible
Place of work: Karenlyst Allé 51, 0279 Oslo
Short term, but possibility for extensions.
---
Om Academic Work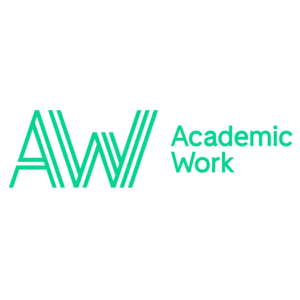 Profil
Vi i Academic Work arbeider med bemanning og rekruttering av young professionals – studenter og nyutdannede i begynnelsen av sin karriere. Young professionals er vår nisje, vårt ekspertområde og en målgruppe vi tror sterkt på.