Publisert: 28.09.18
WILL YOU TAKE ELOPAK TO A NEW COMPETENCE LEVEL?
Do you have an interest in digital training and development technology? Would you like to contribute with your knowledge within human resource development? Academic Work are now looking for Elopak`s new Specialist within Digital Training Developing!
ABOUT THE ROLE
In this role you will advise and support in the development and utilization of digital learning methods and solutions such as e-learning, micro learning, app development and other innovative delivery platforms. You will be using digital tools to create learning programs that deliver on the overall learning strategy for Elopak. In order to be successful, you need to have a strategic mind-set, and enjoy being hands-on with developing and deliver various learning and development projects.
You will work close with experts on the relevant field to support and guide them to turn their knowledge into educational material for internal employees.
JOB DUTIES
Utilize digital learning tools and technology to enhance learning and development on various platforms such as computers, tablets and phones
Develop & structure training needs within the ongoing implementation of our ERP system
Organize and facilitate Training Needs Analysis with stakeholder groups
Support in the development and implementation of strategic business learning initiatives
WE ARE LOOKING FOR
Have a relevant Master's degree or equivalent (for example within pedagogy, journalistic or computer science)
Minimum 3 years' experience within the field of organisational learning and development
Background within IT is considered as an advantage
Can prove your knowledge in digital tools for e-learning development. (Storyline Articulate or similar)
Have good knowledge in excel and other relevant MS office software
Interested in working with new technologies that support learning and development
Good English skills (spoken and written)
We are looking for you who have a passion for training and development of employees in new innovative ways. You are analytical and structured, self-driven and eager to learn new things, as well as having good cooperative skills and team spirit.
You will work in a small agile team that execute the Elopak training strategy in close cooperation with key stakeholders. In Elopak your new innovative ideas, knowledge and expertise will be highly appreciated.
Does this sound like you? Then we are looking forward to read more about your motivation in your application letter. Please send us both application letter and resume in English.
Application deadline Apply for the position by clicking on the Search button below. We have an ongoing selection which means that we do not have an end-date for the advert and might close the advert when we have proceeded with candidates and do not take more applications under consideration. Therefore, do not wait on sending your applications if you are interested in this process.
OTHER INFORMATION
Start date: As soon as possible
Assignment: Full time. Staffing, 6 months. Possibilities for permanent position will be evaluated after this period
Office: Spikkestad, and close collaboration with the Skøyen office
INFORMATION ABOUT THE COMPANY
Elopak is an international supplier of paper based packaging solutions for liquid food. Based in Norway, and wholly owned by the Ferd Group (one of Norway's largest privately owned industrial groups) Elopak is continually developing its expertise to match changing demands for packaged food.
Elopak's business is to break new ground at every level of packaging; processing standards, food science, logistics analysis and packaging concepts, all alongside a systems-based approach which uniquely characterizes Elopak's contribution to the world of packaging.
Elopak has been a CarbonNeutral® company since June 2016. Achieving carbon neutrality means that alongside Elopak's continuous efforts to reduce greenhouse gas emissions, the residual emissions are offset by supporting verified projects outside its value chain.
---
Om Academic Work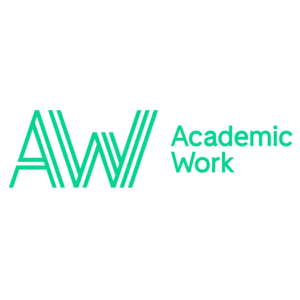 Profil
Vi i Academic Work arbeider med bemanning og rekruttering av young professionals – studenter og nyutdannede i begynnelsen av sin karriere. Young professionals er vår nisje, vårt ekspertområde og en målgruppe vi tror sterkt på.