Publisert: 04.10.18
Customer Success Intern
You love people and campaign based work.
You are able to shift gears at a moment's notice, and enjoy the challenges of providing excellent customer experiences in a fast-paced environment.
The internship is a 3 month full-time, paid internship starting 1st June. We move fast, so this internship has the possibility of translating into permanent employment.
Your responsibilities will include:
Executing creator campaigns for brands from start to finish.

We work with brands such as Coca-Cola, Nestle and Clas Ohlson; you will work closely with the Sales team and be overseen by the Customer Success Team Lead.

Searching for the best creators and creating extensive shortlists for campaigns and on-boarding creators to our platform.

Writing briefs to clearly communicate the campaign requirements to creators.

Maintaining communication with brands throughout the campaign process; keeping them updated throughout and ensuring the campaign runs smoothly and successfully.

Maintaining communication with creators throughout campaign process; being their first point of contact, keeping them informed and ensuring they fulfill the campaign requirements.

Gathering data and creating reports following the campaign to share with the client.

Working with Instagram, blogs, YouTube and other social media channels daily.

Working hands on with our platform and helping translate business needs to our product roadmap.

Collaborating closely with the rest of the team to drive success for both customers and inzpire.me.
Requirements
Fluency in both written and spoken English.

You like people! It's essential that you enjoy building and maintaining relationships with both clients and creators.

You enjoy coming up with new ways to increase client satisfaction.

You think creatively and are happy to share new ideas with the team.

You are great at prioritizing your workload and thrive in an ever-changing, fast-paced environment.

You're self-motivated.

You have strong written and verbal skills and are comfortable speaking on the phone.

You are proficient in Excel.

You are genuinely interested in influencer marketing.

You have an eye for detail; you are familiar with social media channels (particularly Instagram) and know quality content when you see it!

You are happy to lend a hand whenever it's needed; your role is priority but you don't mind chipping in to help out if needed elsewhere.

You have a valid working permit in Norway.

You don't take yourself too seriously!
Bonus Requirements
Written and spoken Norwegian is a plus.

Experience with digital media.

Knowledge and experience in influencer marketing.

You like data and numbers.
Why you want to join us
You will join at an early stage of a rapidly growing, venture-backed tech startup.

High degree of individual autonomy and responsibility.

We cherish learning and sponsor personal and professional development opportunities.

Breakfast and lunch is included (and Friday beers and waffles).

Startup office with the best view of Oslo.

You will be a part of a fun, ambitious and talented international team.
To be considered for this position, please make sure to apply before April 25th.
---
Om inzpire.me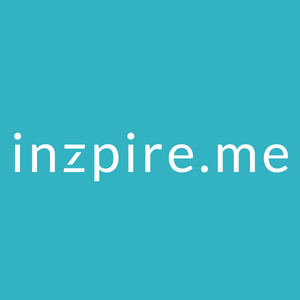 Profil
inzpire.me is on a mission to humanize advertising. By connecting brands with influential content creators in Social Media, we let advertisers everywhere work with local content experts. We are a team of bold doers, we love learning new things and we strongly believe that we will make the most impact when we work and win together. We live by our values and hire accordingly. We have reached over 18 000 influential content creators with close to 665 million followers across the globe, over 2000 brands have signed up to the platform and we raised $1 million from an A-team of investors. Now we are looking to take inzpire.me to the next level, and we want the best people out there to join us on the journey. Come do the best work of your life at inzpire.me.