Publisert: 10.10.18
WE ARE LOOKING FOR SOMEONE WITH EXPERIENCE AND PASSION FOR C++
Do you have an strong interest for programming, and in particular C++? Would you like to take part in developing key components in a growing fin tech company?
ABOUT THE ROLE
On behalf of Infront, we are looking for a system developer within the field Core development. We are looking for someone with a great interest for programming and in particular C++, who will take part in the development of Infront's core components.
20 000 users in 50 countries trust Infront every day to follow, analyze and trade in the global financial markets. To meet very high demands on availability, quality and scalability, Infront has built its own, cutting edge distribution-technology and back-bone. This technology has enabled Infront to grow to become a major Nordic fintech-company, with international clients and a strong reputation. You will be involved in further developing this distribution-technology and back-bone.
You will become part of the backend team consisting of nine developers, who mainly work with C++. Infront develops all of the components themselves, and we can guarantee that you will be able to put your skills into real work. The team and company consists of a mixture between senior and junior competence and you will learn from different people with different skills. During your time at Infront you will receive training and you will work with a team that is happy to assist you in order to succeed in the position.
Infront focus on finding the solutions together. You will work together with colleagues who have knowledge and experience, along with dedicated founders of the company. There is a strong focus on finding solutions together with others, as well as helping each other.
JOB DUTIES
The job will be centred around working with Infront's core components, along with tasks related to databases and network programming. You will work closely with one of the senior developers, where the aim is for you to learn as much as possible and gradually become self-going. The tasks will primarily be conducted with the use of C++.
WE ARE LOOKING FOR
Infront is looking for a colleague who is good with collaboration and who has great interpersonal skills. Furthermore, we are looking for someone is good at solving problems, is curious and willing to learn new things. The products you will work with requires precision and we therefore think it is important that you hold this characteristic.
Furthermore, we are looking for someone who:
Has strong programming skills and an interest for hardware
Has knowledge about C++
Has studied subjects related to computer science, game development or similar
Has good English knowledge, both written and oral
It will be an advantage if you have an interest for network application development, - - Windows platform development or optimization of software
Nevertheless, we emphasize that the most important thing for us is to find a junior with technological understanding that can grow in the role.
INFORMATION ABOUT THE COMPANY
Infront ASA is a Norwegian technology company that develops market-leading software to handle information on the stock and financial market. A number of brokerage companies in Norway and abroad use the company's solutions to provide its employees and customers a trading solution along with information. The company consist of a young dynamic environment. At Infront you will be part of an international working environment, with employees from Europe, the United States, China and South America.
The company is located on Aker Brygge, and employees are being offered a favorable canteen. With Infront, there is also a focus on having fun together after work and during the year there are arranged several social gatherings.
OTHER INFORMATION
Start: As soon as possible
Position: 100 %
Extent: 6 months
Location: Oslo
Application deadline: 23.October 2018
To apply for the job – click on "Apply" below. We are ongoing screening and contacting candidates so make sure to send your application as soon as possible.
This job is a staffing position, which means that you will be employed by Academic Work and work as a consultant at Infront.
---
Om Academic Work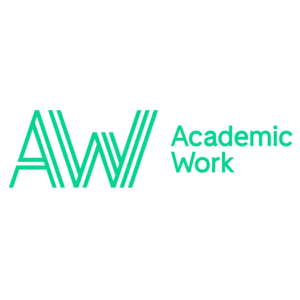 Profil
Vi i Academic Work arbeider med bemanning og rekruttering av young professionals – studenter og nyutdannede i begynnelsen av sin karriere. Young professionals er vår nisje, vårt ekspertområde og en målgruppe vi tror sterkt på.