Publisert: 18.10.18
DO YOU WANT TO CONTRIBUTE TO CREATE A WORLD LEADING IT OPERATION?
Aker BioMarine is establishing a new IT Operations department and is now searching for a new star. Do you want to contribute to deliver the best IT experience for your colleagues as the new IT Operations Manager?
ABOUT THE ROLE
Aker BioMarine is a leading biotechnology company developing krill-derived products for consumer health and wellness, and animal nutrition. We have a strong position in the industry and we believe in a world where everyone has access to quality nutrition and good health without compromising the planet. We are looking for more people like us, who believe they can make a difference in the world. We are 340 employees globally, with more than 25 nationalities, spread across all time zones and most continents.
We believe an effective IT operation is a critical component of maintaining our competitive edge and focus on innovation. We are now looking for a IT Operations Manager to strengthen our team and processes. The main purpose of the role is to be the on-site IT-resource, to provide user support and troubleshoot ICT problems and issues. The objective is to enable users to maximize their productivity through efficient use of ICT equipment and software applications. This will require handling the day-to-day coordination of all vendors and suppliers, across our global business operations.
What you can expect from working in Aker BioMarine
You can expect hard work, a lot of fun and to be challenged every day. In return we promise you will be part of an exciting journey. If you show initiative and desire for more responsibility, we will give it to you and support you along the way. We strongly believe that our team of people want to do their best. All in the spirit of being the leading company in our industry and always striving to raise the bar.
JOB DUTIES
Identify and diagnose issues and problems
Support problem identification and resolvement
Categorize and record reported queries and provide solutions
Advise users on appropriate course of action
Monitor issues from start to resolution
Escalate unresolved problems to higher levels of support
WE ARE LOOKING FOR
Relevant education within IT/ICT
Relevant experience
Good English skills (spoken and written)
Together, we form an international, high performing, diverse and fun work environment. Working with us means you appreciate diversity, are highly skilled within your field and can cope with unexpected situations. You enjoy a fast pace, tolerate quick decisions and continuously ongoing changes. You are a true team player who "chips in" when the situation requires so.
We are looking for you who have a passion for helping others and love solving problems. You live by the mantra that there are no stupid questions and you always strive to give good answers. You are structured, self-driven and solution oriented. You have the ability to understand the consequences of various proposed solutions and find the most effective solutions.
Does this sound like you? Then we are looking forward to reading more about your motivation in your application letter. Please send us both application letter and resume in English.
Application deadline We have an ongoing selection which means that we do not have an end-date for the advert and might close the advert when we have proceeded with candidates and do not take more applications under consideration. Therefore, do not wait on sending your application if you are interested in this position.
---
Om Academic Work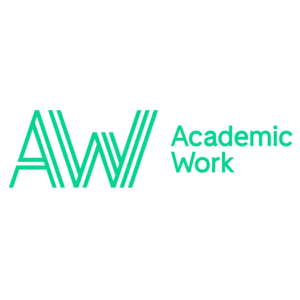 Profil
Vi i Academic Work arbeider med bemanning og rekruttering av young professionals – studenter og nyutdannede i begynnelsen av sin karriere. Young professionals er vår nisje, vårt ekspertområde og en målgruppe vi tror sterkt på.