Publisert: 06.02.19
Do you want to create the futures video applications as Pexip`s new iOS Developer?
On behalf of Pexip, Academic Work is recruiting an iOS developer to increase the quality and functionality of their exciting products. Do you have passion for application development and seek an innovative and open environment specifically for developers? Then a highly competent team is eager to greet you a warm welcome!
About the role
As an iOS developer at Pexip you will be a part of the frontend team and get the opportunity to work with high quality video-communication solutions designed for the future, in one of the best environments in the industry. As part of the front end team you will be working together with Pexips Lead Interaction Designer who develops and refines their user experience.
The large increase in data traffic and the development of several new services calls for more talents in the DevOps department. You will get responsibility for new and further development of video- and communication applications for iOS. Simultaneously, the team will ensure that you take part and contribute to several different aspects of their technology, and the opportunity to widen your area of expertise. This is a golden opportunity to increase your skills in system development and backend programming if you are interested. We are looking for both newly graduated and experienced candidates.
In October 2018, Videxio announced the intent to merge with another company in the video conference industry, Pexip. The Pexip Infinity cloud enterprise application enables seamless collaboration between incompatible video and audio technologies such as professional video conferencing Google Hangouts Meet, Microsoft Teams, Skype for Business and WebRTC. The joint company is now called Pexip. In early 2019 they plan to move into a new office in Lysaker, 10 minutes from downtown Oslo. The joint company also has offices in London, Sydney, Washington DC, and New York.
Pexip is an international company and you will cooperate with passionate people in a team where new ideas are highly appreciated. You will use the newest technology and work together with people who like to have fun.
Job duties
The iOS applications of Pexip are still new, and there are several ideas for improvement and further development. You will take responsibility for this particular part of the development process, and together with your team you will:
Develop new features and functionalities as well as debugging existing applications
Contribute with ideas and development of new applications and ways of communicating through their video services, putting new ideas into production on iOS and other platforms
API development and integration of applications towards backend
Development of complex solutions in collaboration with senior developers
We are looking for
At Pexip it is important that developers show commitment and enthusiasm. If you want to be a part of their team you must have the ability to dig deep into the problem and acquire necessary skills for handling new technologies quickly. If you have experience with this in particular, please highlight this in your application. Furthermore, you have the ability to take independent decisions and stand behind them. However, you also appreciate constructive feedback and use it to strengthen your expertise. In the future you might see yourself as a manager within the field, and you acknowledge that this will require great effort related to professional development in the years ahead.
Primary requirements:
You have a Bachelor or Master's Degree within a relevant field, including good results in programming (attach your grade transcripts with your application)
You have developed your own apps to show for with the use of Objective C or Swift
Do you have Java-based android projects as well? Good!
Most likely you have an active bitbucket or github
You like to experiment with programming and you do not limit yourself when it comes to different languages; you are happy to display your code to other developers
You have a basic understanding of http, network and security
OTHER INFORMATION
We want that you apply using your profile, which you can create within 2 minutes. If you have specific questions about the position, they will be answered at teknologi@academicwork.no during office hours.
Apply for the position by clicking below.
The application deadline is set at March 15th. However, we encourage you to apply as soon as possible, as we will review applications continuously.
We protect your personal information when you submit your application to Academic Work. By submitting your application, you acknowledge and agree that Academic Work process information according to the Personal Data Act.
Client information
Until a few years ago video conferencing solutions were built on costly hardware systems that were rigid, hard to scale and resource-heavy, and therefore often restricted to use by top management in large companies.
The founders of Pexip foresaw that there would be a movement in video conferencing from hardware to software and from software to cloud, and knew that with the right engineering and application, we could develop a platform to help enterprises benefit from these transitions. We have always believed that video conferencing should be democratized – that everyone in an organization should have access to communication tools that enable them to simply do what they need to do: meet.
---
Om Academic Work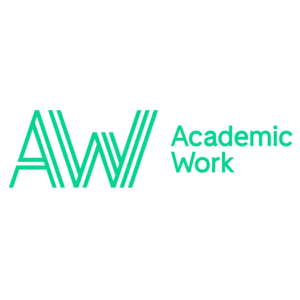 Profil
Vi i Academic Work arbeider med bemanning og rekruttering av young professionals – studenter og nyutdannede i begynnelsen av sin karriere. Young professionals er vår nisje, vårt ekspertområde og en målgruppe vi tror sterkt på.