Publisert: 06.02.19
Are you eager to become the Next Operation Engineer in Pexip ?
Do you have passion for video communication systems and wants to work with tomorrow's technology in an innovative environment? Pexip is searching for you who is a tech-talent and wants to develop yourself as an Operation Engineer!
About the role
Working in Pexip, you will get the opportunity to share your passion for video communication systems, and to work in one of the best teams in the industry. You will have the possibility to expand your skills and benefit from the knowledge of your colleagues. Pexip is experiencing massive traffic growth, and exciting projects awaits. You will be part of a great team that develops, deploy, run and troubleshoot their service. We are looking for both newly graduated and experienced candidates.
In October 2018, Videxio announced the intent to merge with another company in the video conference industry, Pexip. The Pexip Infinity cloud enterprise application enables seamless collaboration between incompatible video and audio technologies such as professional video conferencing, Google Hangouts Meet, Microsoft Teams, Skype for Business and WebRTC. The joint company is now called Pexip. In early 2019 they plan to move into a new office in Lysaker, 10 minutes from downtown Oslo. The joint company also has offices in London, Sydney, Washington DC, and New York.
Pexip is an international company and you will cooperate with passionate people in a team where new ideas are highly appreciated. You will use the newest technology and work together with people who like to have fun.
Job duties
As a part of Pexip's DevOps team, you will get the chance to work with state-of-the-art technology related to video communication. As part of your work, you will be responsible for metrics from the systems and security monitoring. You will also be responsible for upgrading and patching production software from 3rd party vendors. Your role will consist of hybrid responsibility connected to technical operations and development. The position offers several challenging and various tasks:
Operations
Hardware Procurement and Setup
Deployment and Configuration of Intel servers and network equipment
Shipping to remote locations and instruct setup remotely
PoP planning, setup and configuration – You will get the opportunity to travel to data centers world wide
Roll-outs for custom build software
Development
Develop logging and monitoring systems
Setup and developing alarm systems for server monitoring and operations
Developing analytical solutions to achieve operational excellence
To succeed in this role, you should be able to show your direct experience within the field of video communication, preferably within both operations and development. The right candidate has a huge passion for technology and will proudly show previous accomplishments.
We are looking for
Has an academic background within IT operations and/or development
Can show to extensive experience within Python, Linux, Perl and/or Ruby
Skills in scripting, programming
Prior operational experience is required
We believe that you have a strong operational background connected to IT infrastructure. Although this has been you field of expertise, you can to some extend show to IT development as one of your skills. You will be working with the whole stack and therefor has knowledge and interest within all the layers. Your team is depended on your ability to share knowledge and collaborate in your daily work. Pexip also depends on creative technologists that can break away from familiar solutions and make rapid independent decisions that benefits the company as well as their clients.
OTHER INFORMATION
We want that you apply using your profile, which you can create within 2 minutes. If you have specific questions about the position, they will be answered at teknologi@academicwork.no during office hours.
Apply for the position by clicking below.
The application deadline is set at March 15th. However, we encourage you to apply as soon as possible, as we will review applications continuously. We protect your personal information when you submit your application to Academic Work. By submitting your application, you acknowledge and agree that Academic Work process information according to the Personal Data Act.
Client information
Until a few years ago video conferencing solutions were built on costly hardware systems that were rigid, hard to scale and resource-heavy, and therefore often restricted to use by top management in large companies.
The founders of Pexip foresaw that there would be a movement in video conferencing from hardware to software and from software to cloud, and knew that with the right engineering and application, we could develop a platform to help enterprises benefit from these transitions. We have always believed that video conferencing should be democratized – that everyone in an organization should have access to communication tools that enable them to simply do what they need to do: meet.
---
Om Academic Work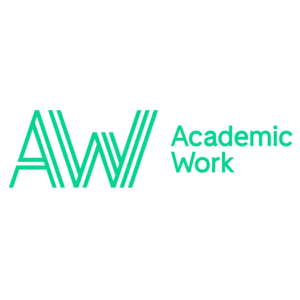 Profil
Vi i Academic Work arbeider med bemanning og rekruttering av young professionals – studenter og nyutdannede i begynnelsen av sin karriere. Young professionals er vår nisje, vårt ekspertområde og en målgruppe vi tror sterkt på.