Publisert: 16.05.19
Nagarro is searching for an Atlassian Solution Architect
Are you interested in digital disruption and want to work with cutting edge technology in an innovative environment? Nagarro is searching for a new employee with passion for technology, an eye for quality and a belief in lifelong learning.
About the role
On behalf of Nagarro, Academic Work seeks a solution architect with an entrepreneurial mindset who is ready to be a part of an exciting journey in an innovative company. You will be given opportunities to add value to challenging and complex assignments, while collaborating with world class technologists. The versatile environment here helps foster fresh perspectives and enables you to deliver high quality work while giving you the opportunity to learn and develop your personal and technical skills.
As a Solution Architect you will be in charge of projects and creating the overall technical architecture for the solutions that are being implemented. You will have the responsibility of identifying the best-in-class tech solutions to solve existing business problems, describe the structure, characteristics, behaviour, and other relevant aspects of software to project stakeholders, as well as define features, phases, and solution requirements. Thus, you will be bridging the gap between business problems and technology solutions.
The role requires excellent attention to detail, as the solution architect frequently needs to examine functional specifications and translate them into system guidelines that shape project development. You will meet directly with Nagarro's clients to demonstrate solutions rooted in innovative technology provided by Atlassian and answer important questions regarding software capabilities and requirements.
Leading software solutions
Maria Klose works as an Atlassian Solution Architect and says this about the role: "I like working at Nagarro because it is a company that wants to digitalise, not only Norway, but the whole world. You get to work with interesting customers on a global scale. It is incredibly exciting and rewarding working as a Solution Architect in Nagarro's projects; helping different customers in different sectors you learn something new almost every day".
Your work day
As a Solution Architect at Nagarro, you will become the link between business and technology. While selling and interacting with the customer, as well as analysing the technological environment, you will develop and ensure the delivery of great solutions that fits the organizational need.
More specifically, you must define the most cost-effective solution that meets the requirements stated by the customer. The requirements should be based on a process that clearly defines how the organization is working, where key stakeholders are involved. By understanding the domain and how the tools can enable different ways of achieving the same goal, you will create solution descriptions and presentations that can translate into a language that non-technical stakeholders and management can understand.
At Nagarro we work in agile projects focusing on creating value. In your role as Solution Architect you will both work independently in projects and be assigned teams that you will mentor, where you provide project management support.
Nagarro is offering
A global, dynamic and highly competent working environment
A good social environment and strong culture with great emphasis on autonomy, well-being and development
Exciting and challenging tasks, and opportunities for international projects
Training and guidance through mentoring
Your own competence raising budget customized to your own areas of interest
Competitive terms and benefits
Professional and social gatherings such as "King Thursday" every third Thursday
The opportunity for specialization within new and emerging IT fields
Job duties
As a Solution Architect, you will have responsibility varying from designing processes and workflows to configure and setting up Atlassian tools. You might face the following challenges:
Resolving challenges for work efficiency within IT development and operations
Working with business teams to enhance and improve their way of work
Ensuring improved efficiency in communication and collaboration for the customer
Designing the architecture of their Atlassian solution
Implement and set up Atlassian solutions
Advisory on best practice within the Atlassian stack
Advisory on Agile, Service management, SAFe and project management
We are looking for
Nagarro are looking for technical pioneers who are unafraid of taking on challenging projects. As a Solution Architect you have the ability to learn quickly and you actively look for opportunities where others see challenges. If however you are faced with a challenge you tackle it head-on with a can-do spirit. You are aware of your role and use it to build trust and focus while being a team player in creating a platform for learning and development.
It is important to us that you have strong written and verbal communication skills, since a big part of your responsibilities focuses on customer relations. In order to deliver the best solutions its critical to be able to understand various costumer requirements, as well as working towards finding common solutions.
Skills for Project and Product Management
Domain skills:
Agile, SAFe, traditional project management as Prince2 or PMI, Agile Product management and Service Management.
Tool skills:
Jira Software, Jira Service Desk, Confluence, apps defined in reference solution (eg. Portfolio for Jira) and the rest of their tool portfolio.
Client information
Established in 1996, Nagarro began as a dream of a few friends who wanted to create a company with a difference – a company that focused on "strategic differentiation via technology" initiatives rather than routine IT operations. Even as we grew, we maintained an orientation towards new technologies, complex applications, innovative solutions and decision sciences. Ever since, we have enjoyed working extensively across the globe.
Today we are more than 5000 experts across 20 countries. Together we form Nagarro, the global services division of Munich-based Allgeier SE.
Powered by Froala Editor
---
Om Academic Work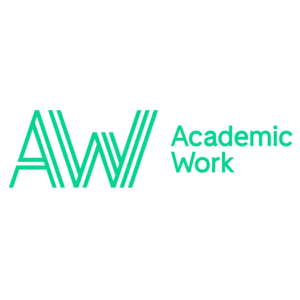 Profil
Vi i Academic Work arbeider med bemanning og rekruttering av young professionals – studenter og nyutdannede i begynnelsen av sin karriere. Young professionals er vår nisje, vårt ekspertområde og en målgruppe vi tror sterkt på.