Publisert: 31.07.19
Internship: Project Manager in Customer Success
Cognite Interns 2020

Cognite is a Scandinavian software company working with digitalization of asset heavy industries like power, shipping, energy and manufacturing. The company was founded by one of Norway's most renowned serial tech-entrepreneurs, and is the fastest growing company in Scandinavia.


The role of Customer Success team is to drive our customer's digital transformation using our product, the Cognite Data Fusion. In our Customer Success team, you will have the unique opportunity to develop skills around stakeholder management, commercial processes, and industrial & software technology. As an intern you will be a part of a dedicated team which works with our globally located customers, to ensure they derive value from their data using our products.


As a part of our team, you are passionate about working with people, both executive stakeholders and end-users, to make an impact. Being a part of Customer Success, you will often collaborate cross-functionally with Cognite's Product Management, Engineering, and Marketing department.


On a day-to-day basis, Customer Success adopts a proactive approach to build on our customer relationships, including understanding in depth their company and product goals to identify how Cognite's products can drastically improve their ways of working. We do this by defining use cases and build MVPs and put them into production. We typically solve problems in areas like production optimization, smart maintenance or digitalizing manual workflows.


Our customers are located worldwide. We empower our interns to take on exciting, important tasks both in Oslo and on the front lines. Previous interns have spent part of their Cognite adventure in places like New Zealand, Germany, USA, Austria, the Netherlands, Denmark, in addition to other Norwegian cities.


Cognite is comprised of 200 people with a diverse set of talents, nationalities, and backgrounds within software, industry and business. Our team consists of International Informatics Olympiad winners, top-tier ex-consultants, data science PhDs, ex-Google and ex-Microsoft employees and industry experts all coming together in a humble and open environment. We are bound by a common commitment to liberate data and drive innovation.


Learn more about Cognite's intern culture here: https://youtu.be/xQ9wK-J2ffA. There are also more intern stories & videos on our YouTube channel that you can check out.

Tasks & responsibilities
1. Work closely with a customer in one of our teams to drive their digital transformation using the Cognite Data Fusion

2. Identify, prioritize, and implement use cases together with the customer in multidisciplinary teams and/or with external partners

3. Ensure end-user success and value creation for our customers

4. Communicate customer needs to our product & technology teams and advise on development priorities

5. Influence the culture of the world's best Customer Success team!
Skills
1. Want to drive and deliver on digitization projects for our customers

2. Interest in asset heavy industries, like power or energy or utilities. Working experience is a plus, but not required

3. Are able to understand and communicate complex technology to a variety of stakeholders

4. Able to combine a commercial role with technology and industry

5. Enjoy challenges and dare to set ambitious goals that drive innovation

6. Have exceptional written and verbal communication skills

We don't expect everyone to have all of these skills, and we appreciate applications from all backgrounds.

Compensation & benefits
1. Free food and drinks

2. Competitive compensation and benefits

3. An opportunity to make an impact on the industrial future and be part of groundbreaking projects

4. The ability to influence decisions and to learn from mistakes

5. A chance to join a young, engaging team of brilliant people

6. An open, friendly and diverse company culture

7. The world's best Customer Success team!

8. Close proximity to mainland Europe (with cheap flights and included cell phone roaming!)

9. Full coverage of economy flights (including extra luggage) and ground transportation.

10. Frequent social outings -- skiing, taco nights, sledding, painting nights, minigolf, and more!

11. Free staffed gym (with regular group sports, like soccer and boxing)

12. Opportunity to work with some of the best people on some of the most ambitious projects found in the industry

13. Flat structure with direct access to decision makers

14. Motivation and push to be agile and fast

15. Minimal amount of bureaucracy and overhead
Whether it's for a 1, 3 or 6 month internship, summer or throughout the year - we're ready for you. We can't wait to get to know our future fellow Cogniters!
---
Om Cognite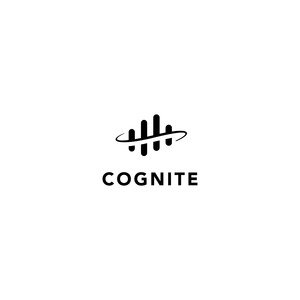 Profil
Cognite
Liberating data and changing the real-world
---
Cognite is a young, talented, fast growing software company with ambition of building the world's best industrial brain. A brain with the ability to ingest, process and engage in conversations based on huge amounts of industrial data using cognitive computing.
Cognite has already secured significant long-term engagements with large Norwegian Industrial players but it is now enjoying a tremendous interest for its technology from some of the largest industrial companies from Japan to USA. We are ramping up all our teams looking for colleagues matching or surpassing our outstanding founding team.
We are looking for Bachelor or Master students interested participating to the company´s build-up both locally and globally. You would join a team of already more than 50 colleagues with backgrounds in data science, computer engineering, gaming, management consultancy and strategy.
---
What we do
Cognite's platform is built to aggregates and structures tremendous amounts of data ranging drawing from as many sources as we can access: from hundreds of thousands of real-time sensors, to 3D models, maintenance logs and process diagrams. The Cognite industrial internet of things platform supports unified, scalable, and secure access to data for internal and external data scientist and industry experts who can create advanced analytics models, algorithms and applications to visualize and solve real-world critical problems.
The clients and applications are immense, from wind and energy to shipping, offshore and even transportation and cars.
To succeed, we need a lot of skill-sets, such as backend programming with large scale distributed systems, real-time systems, machine learning, optimization, web frontends, 3D-models, robots and more. We will also need project management and experience in consulting for customers. It will be a very exciting environment where team members will learn new skills from some of the best.
We have an extremely talented team with experience founding companies (FAST, Cxense) and developing technology at Google, Microsoft, Aker, Telenor, Schibsted and more.