Publisert: 08.10.19
First Year Analyst, Equities, Corporates & Institutions
Are you curious about why markets move as they do, and find it interesting to have both cash equities and derivatives in your toolbox? Would you like to utilize your social skills combined with quantitative and qualitative analysis to thrive in a fast-paced environment? Perfect, please keep on reading!
We are looking for candidates to fill the role as a First Year Analyst within Cash Equity and Equity Derivatives Sales in Oslo. We strive to be the best in the business in order to service our clients in the best possible way. We put great value in collaboration, both with our clients but also with other divisions within the bank such as Trading, Research and Quant.

Furthermore, our set up enables us to work closely with our colleagues in Copenhagen, Stockholm, Helsinki as well as London and New York. We work in a dynamic environment, which requires great flexibility and a high level of multi-tasking. Team performance and agility are vital parameters for Danske Bank to be relevant to - and create value for – our clients.
This is a fantastic opportunity for you to accelerate your career by working together with true market experts and receive feedback and support by inspiring leaders. We have a supportive and including culture in which we help each other to reach our goals as a team.


The Role
Your main responsibilities will be to assist Senior Salespeople with order execution as well as interacting with our traders / market makers in the respective markets. You will stay on top of news flow to assist clients in making informed decisions.
The tasks also include to manage client orders and generate and sell trading ideas within Nordic Equities and Derivatives. You will also help maintain and develop quantitative strategies for derivatives trading.

Who are you?
You expect to graduate before 1 September 2020 with a Master's degree in Finance, Economics, Mathematics, Engineering or a similar field, and you preferably have some work experience from the financial services industry.
To succeed in this role you should thrive within a fast-paced environment and by working under pressure. Skills within Excel/VBA or a programming language (Python, R, C#) is an advantage. You should have the ability to communicate clearly and think quickly and be adaptive to ever-changing environment. On a more personal level your colleagues and stakeholders experience you as a dynamic self-starter with a highly motivated approach to your work

Interested?
You can read more about the position through this link: https://danskebank.com/careers/students/first-year-analyst
If you have any questions regarding the position please reach out to Patrick Undli at +47 22 86 13 27/+47 950 45 807 or Florian Melcher at +47 91 84 21 94.

Send søknad og CV senest 20.10.2019.
---
Om Danske Bank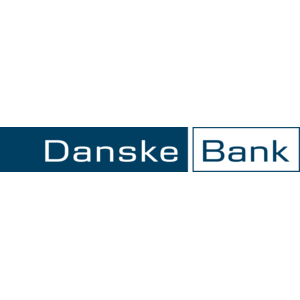 Profil
Danske Bank er en nordisk bank med sterke lokale røtter og med broer til resten av verden. I over 145 år har vi hjulpet mennesker og virksomheter i Norden med å realisere sine ambisjoner. Danske Bank har mer enn 19 000 ansatte i 16 land verden over, og vi betjener 3,4 millioner privatkunder, bedriftskunder og institusjonelle kunder. I tillegg til banktjenester tilbyr vi også livsforsikring og pensjon, boliglån, formueforvaltning, eiendoms- og leasingtjenester.
Danske Bank is a Nordic bank with strong local roots and bridges to the rest of the world. For more than 145 years, we have helped people and businesses in the Nordics realise their ambitions. Danske Bank has more than 19,000 employees in 16 countries around the world who serve our 3.4 million personal, business and institutional customers. In addition to banking services, we also offer life insurance and pension, mortgage credit, wealth management, real estate and leasing services.
Powered by Froala Editor
Powered by Froala Editor
Powered by Froala Editor