Publisert: 08.10.19
First Year Analyst, FX & Derivates
Are you curious about why interest rates are as low as they are, what effects the NOK and find it interesting to understand central banks' decisions? Would you like to utilise your social skills combined with quantitative and qualitative analysis to thrive in a fast-paced environment? Perfect, please keep on reading!

You will join us in the FX & Derivatives sales team in Oslo and we work with these types of questions on a daily basis. We strive to be the best in the business in order to service our clients in the best possible way and put great pride in being our clients' counterparty of choice.

We trade a vast set of assets, spanning FX options to interest rate derivatives, with Norwegian and International clients. We put great value in collaboration, both with our clients but also with other divisions within the bank such as Trading, Research and Quant. Furthermore, our setup entitles us to work closely with our colleagues in Stockholm, Copenhagen, Helsinki as well as London and New York.

This is a fantastic opportunity for you to accelerate your career by working together with true market experts and get feedback and support by inspiring leaders. We have a supportive and including culture in which we help each other to reach our goals as a team.

Your responsibilities and the First Year Analyst programme
You will follow both local and global markets, developing tools to gauge opportunities and communicate your findings, internally and directly to clients in order to provide our clients with first-class advice. You will execute time sensitive and large transactions for our clients in very close collaboration with the respective market making desks, performing with speed and exactness in a high pressure environment. We run a flat organisational structure and give real responsibility early on. Depending on your interest and qualifications, you will have the possibility to tailor the position to include projects that makes you tick and have a real business impact.

The First Year Analyst-programme consists of three learning modules, starting September 2020 and gives the opportunity for two short-term rotations. The programme offers a chance to build a useful network within the bank, and is an excellent way to get to know our organisation. In addition, the rotation opportunities enable you to broaden your knowledge and skill set, to give you a wider understanding of our business and add new perspectives to bring back to your original desk.

Who are you?
For you to prosper in our team you should have a keen interest in financial markets – eagerness and willingness to learn is more important than previous experience. Since we interact with our clients on a daily basis, it is important that building and maintaining relationships engages you.

You will typically hold a master's degree (or higher) in finance, economics, business or similar. Candidates with good coding abilities and a curiosity in finance will also be considered with interest. We believe that you have a strong drive, empathy in order to understand stakeholder needs as well as the ability to inspire and take initiative to develop both yourself but also our business from day one.

Interested?
You can read more about the position through this link: First Year Analyst in Corporates & Institutions . If you have any questions regarding the position please reach out to Patrick Johansen, Head of Derivatives Sales at +47 41444833 or Alexandre Cieza, Head of FX sales +47 45662184 .
Send application and CV no later than 20.10.2019.
---
Om Danske Bank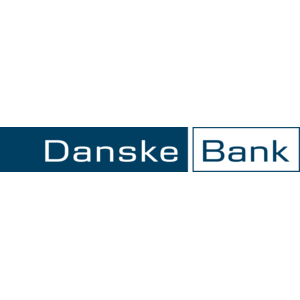 Profil
Danske Bank er en nordisk bank med sterke lokale røtter og med broer til resten av verden. I over 145 år har vi hjulpet mennesker og virksomheter i Norden med å realisere sine ambisjoner. Danske Bank har mer enn 19 000 ansatte i 16 land verden over, og vi betjener 3,4 millioner privatkunder, bedriftskunder og institusjonelle kunder. I tillegg til banktjenester tilbyr vi også livsforsikring og pensjon, boliglån, formueforvaltning, eiendoms- og leasingtjenester.
Danske Bank is a Nordic bank with strong local roots and bridges to the rest of the world. For more than 145 years, we have helped people and businesses in the Nordics realise their ambitions. Danske Bank has more than 19,000 employees in 16 countries around the world who serve our 3.4 million personal, business and institutional customers. In addition to banking services, we also offer life insurance and pension, mortgage credit, wealth management, real estate and leasing services.
Powered by Froala Editor
Powered by Froala Editor
Powered by Froala Editor