Publisert: 09.10.19
Graduate to a Relationship Manager role in Corporate & Investment Banking, Oslo
Graduate to a Relationship Manager role in Corporate & Investment Banking, Oslo
This is an opportunity for you to join one of the most dynamic business areas in the bank and service some of the largest and most demanding Shipping and Corporate customers in the market.
In today's world, change is the one thing you can count on. But whatever the future brings, our customers remain at the heart of everything we do. We are looking for a Relationship Manager to work with dedicated colleagues in an exciting, fast-paced environment where you'll help meet our customers' financial needs.
We aim to be curious and open minded in our approach to innovating better ways of delivering banking services. This means you'll have many opportunities to learn and grow as you build your career with us. Will you help us lead the way in creating great customer experiences?
About this opportunity
C&IB Norway is one of the largest lending providers in Norway and is responsible for the overall customer relationship for Nordea's largest Corporate, Shipping and Offshore customers. We are approximately 50 Relationship Managers focusing on creating great customer experiences through our relationship strategy.
As a Relationship Manager in Nordea, you will work alongside our Client Executives with some of the most demanding customers in the market. You will be part of a highly professional team with in-depth expertise, where the aim is to make trustworthy and profitable partnerships with our customers.
You will be a member of various customer teams and support the Client Executives in the daily work with our customers
You will use your financial competence by making different analyses and participate in structuring and executing financial transactions
You will work alongside the banks product specialist to be able to deliver complex financial solutions to our customers
You will work with both internal and external stakeholders
The role is based at Nordea's Headquarter in Oslo. Welcome to an energetic and competent team that provide great opportunities for you to grow both professionally and personally.
Who you are
Collaboration. Ownership. Passion. Courage. These are the values that guide us in being at our best – and that we imagine you share with us.
To build a successful career with us, you work well with others and act with the customer's interest in mind. You're passionate about doing a great job, proactive, self-driven and engaged with a high level of credibility. You create trust with your demeanour, and you are analytical, structured and systematic in your ways of working. You thrive on building good relations and are a trusted colleague with high working capacity.
Your profile and background:
A Master's degree
Excellent English and local language skills
Interest for building relationships as well as analytical skills
Newly educated
If this sounds like you, get in touch!
Next steps
The aim is to give the right candidate an opportunity to participate in the Nordea Graduate Programme, subject to passing the relevant ability tests. The Nordea Graduate Programme is designed to provide you as a selected and talented university graduate a unique opportunity to kick-start you career by learning and developing professionally and personally while building a valuable network.
At Nordea, we recruit from the widest possible pool and hire the best person for the job. Because diversity makes us stronger. And once you are on board, you will find that we offer equal opportunities to everyone.
Please submit your application in English including a cover letter and a CV, no later than 28 October 2019.
Starting date will be from summer 2020 as further agreed.
For more information about the position, please contact Managing Director Jens Herman Ellefsen jens.h.ellefsen@nordea.com or Management Partner Birgitte Wangen Birgitte.Wangen@nordea.no
Welcome to an energetic and competent team that give great opportunities for you to grow both personal and professional!
---
Om Nordea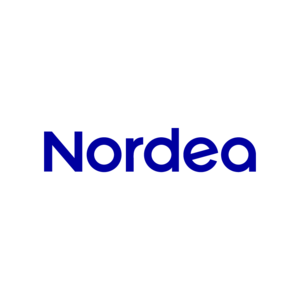 Profil
What do you think of when you hear the name Nordea? It's just a bank, but we are also so much more. You can find a wealth of exciting opportunities within Scandinavia's largest financial group. As part of our team, you can work with major international corporations or the local entrepreneur.
We are also a bank than values customer relations, and our focus is set firmly on the people who use our services. That is why we are committed to promoting both personal and professional development employees.
For more information visit us at: https://www.nordea.com/en/careers/