Publisert: 10.02.20
Summer Interns for the Zero Emission Ship Project
Would you like to develop the world's first deep sea zero emission ship concept together with us this summer?

We at Torvald Klaveness have built our legacy on solving countless industry challenges, from specialized cargo handling, to developing environmentally friendly combination carriers and sharing economy concepts.

Our next ambition is to develop the world's first zero emission deep sea vessel concept.

To do this we want to engage 3-4 dedicated and curious students this summer to take part in this journey with us. As a part of our Summer Project you will be guided and assisted by our project engineers and ship management department in the concept development, and also get unique insight in the global tanker and dry bulk industry. With an ambition to contract such a vessel within 2030, we believe that this project can help accelerate the industry's focus in order to realize such a vision.

We therefor seek motivated, curious and bright candidates completing their 4th year at Marine technology, Energy and Environmental engineering, Industrial Economics or Mechanical Engineering to form this year's Summer Project team. Star-up will be in week 26, and a final closing presentation of the projects will be held for our organization and made available on our media channels in week 32.

Should you have any questions, feel free to contact Zero Emission Concept responsible Martin Wattum (+47 413 02 340) or Head of HR, Trine Hellum (+47 917 54 091).

If all this sounds like a great opportunity to you, please submit your application including CV, your latest grades and, if you want to, present yourself in a one-minute video within 16th February using the linke below.
---
Om Torvald Klaveness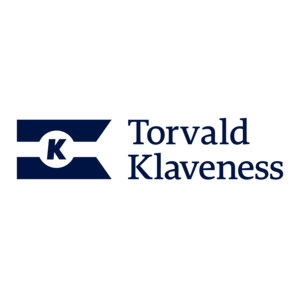 Profil
Klaveness is a ship operator, service provider and integrated owner with innovation as an integral part of our overall vision. In addition to being a leading service provider to the global dry bulk industry, the company has a unique concept for combination carriers and provides container feeder vessels to various operators. We are developing new digital solutions and services within the shipping area.
With more than 70 years' experience, Klaveness operates about 135 vessels through offices in Oslo, Singapore, Dubai and Manila with around 175 employees onshore and close to 750 seafarers. More information about our company and our activities can be found on www.klaveness.com and www.combinationscarriers.com