Publisert: 13.02.20
Summer Trainee - want to influence our digital B2B channel?
Are you our next daring Summer Trainee?
If you share our passion for technology and communication, the opportunity as Summer Intern within our Digital B2B team could be a perfect match. We are looking for two interns to take on the challenge to be part of our team. The internship program runs for 8 weeks and during this time you will learn more about our organization, industry, get to know a bunch of great colleagues as well as having a mentor who will support you on your journey with us.
We offer you relevant work experience in an international company that is undergoing an exciting transformation. Our industry is fast-paced and our customers have high expectations from us. As a summer intern you will solve cases together with us, and we are looking forward to learning from you and your insights. Our team is creative, caring and all about having fun – and hopefully, so are you!
Your next challenge?
Depending on what your background and ambitions are, we will together with you design a role that is in line with what you would like to do. We are especially on the lookout for candidates with either experience or a strong interest with:
Front-end development – For one of our customer facing digital channels for the Telia brand in Norway

Back-end development

JavaScript and modern frameworks, such as React

Web security

Web performance, scalability and implementation constraints

API implementation

Cloud technologies

Functional programming, e.g. Clojure
Experience with testing, or even experience with setting up automated tests? Cool, we would love to hear from you as well!
Who are you?
You are curious and excited by all the opportunities and possibilities that are driven by technology, and your passion for simplicity and customer orientation is strong. You share our core values dare, care & simplify and strive to bring these to life.
Your personality:
Self driven

A curious do'er

Tech savvy
You are in the loop of your Bachelor or Masters degree, preferably within:
ICT
Software-/Data Engineer
Cyber/Network/IT Security
Cybernetics, Robotics, Automation
Applied Data Science
Communication Technology
...or already have a degree, but look for relevant work experience to enter the job market.
Interested?
Fancy spending your summer with us? Please apply by uploading both your resumé, grades/diploma and motivational letter specifying your key contributions and field of expertise. If you have been working on some cool projects, we would love to hear about them!
If you have any questions, don't hesitate to contact Talent Management Specialist Victoria W. Waage on LinkedIn or mail: victoria.waage@telia.no. 
Location: Sandakerveien 140, Oslo
Span: June 15th – August 14th with 1 week holiday in week 31.
Welcome to Telia – Home to your next big opportunity!
---
Om Telia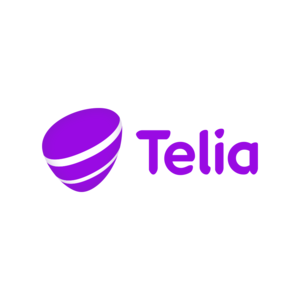 Profil
Everything we do is about bringing the world closer through technology. Our 20,000 talented colleagues serve millions of customers every day in one of the world's most connected regions. We're empowering people, companies and societies. This is our business. Our passion. Our home. Welcome to Telia, the home of your next big opportunity and a place where everyone can be themselves with equal access to opportunities.