Publisert: 01.09.20
Student analyst
Would you like to be part of a leading M&A advisory team? Deloitte Corporate Finance is hiring a part-time analyst. At Deloitte Corporate Finance you will be engaged in a wide variety of exiting M&A projects within a client-focused environment.
Our team:
Deloitte Corporate Finance is part of Deloitte Financial Advisory constituting more than 60 employees of which 11 are dedicated, corporate finance specialists. We are a part of a leading Nordic Corporate Finance team with 70+ professionals.

Our customers are corporates, entrepreneurs and private equity investors within a variety of industries, such as IT & Technology, Financial Services, Power & Utilities and Business Services.


The position:
You will be engaged in transactions, where we are advising clients on strategic, financial and tactical aspects of the process when either buying or selling a company. We work in close collaboration with founders and top management and you will support the team in analysing and valuing the company, preparing presentations for potential investors and other relevant assignments related to the M&A process.

Working with M&A you can expect a steep learning curve and responsibility from day one.

We offer an hourly-based part-time position, where we expect that you work more in busier periods. Workload will be agreed upon and planned on a week-to-week basis. There will also be some flexibility to adjust your schedule to exams.
Your qualifications:
We are searching for talented individuals currently pursuing a degree within finance or economics:
Currently in 3rd or 4th year of a degree, with a strong interest for finance and M&A
Motivated to strongly contribute to a professional high-quality corporate finance team
Proficient in Excel and experience with PowerPoint
Our inclusive culture, teamwork and professionalism are essentials when ensuring strong personal development and preparation for a potential full-time position for the right candidate. We embrace and encourage authenticity and diversity of thoughts, therefore we are looking for individuals who dare to think outside the box, challenge our way of thinking and drive our Corporate Finance practice of tomorrow.
Contact and application
We are looking forward to receiving your application, CV and diplomas.
Should you have questions about the position, you are more than welcome to contact Ingeborg Greve (igreve@deloitte.no / 95 25 17 84) in Financial Advisory or HR Consultant Vivi Bull Svarva (vsvarva@deloitte.no / 99 00 16 70).
For further information on Deloitte Corporate Finance, please refer to https://deloittecf.no
Link til søknadsskjema: https://deloitte.recman.no/job.php?job_id=162490
---
Om Deloitte AS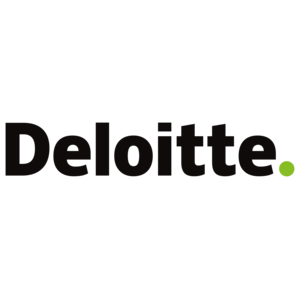 Profil
Deloitte er en arbeidsplass for fremtiden. Vi er en virksomhet med høyt utdannede mennesker innen mange forskjellige fagfelt som arbeider sammen for å bidra til de beste løsningene for våre kunder. Våre medarbeidere ønsker å være en del av en organisasjon som bidrar til et bærekraftig næringsliv og samfunn; og utgjøre en forskjell. Vi er verdens største leverandør av profesjonelle tjenester innen revisjon, rådgivning og advokattjenester med ca. 1500 medarbeidere i Norge. Deloitte er en internasjonal organisasjon med 312 000 medarbeidere i over 150 land.