Publisert: 28.09.20
International Trainee Programme 2021 - Statkraft
About the programme
The objective of the programme is to develop young talents in the best way possible, and provide insight into our entire operations and value chain. It is a one-year programme with three different work rotations of four months, of which at least one will be abroad. The programme is tailored to the trainee's background and the unit's competence needs. As a trainee you will attend regular courses and social gatherings where the trainee group meets to acquire new skills and share experiences. Upon completion of the programme you are offered a permanent position in the department where you will continue to work in a new position.
Our trainee opportunities
This year we are looking to hire 11 trainees across our functions and geographies. We offer trainee positions at locations such as Düsseldorf, London, Amsterdam, Stockholm, Oslo, Trondheim, Sauda and more. We have trainee positions in the following disciplines:
Markets & IT: Trading and Origination
European Wind and Solar: Wind and Solar Project Development, Finance, and Commercial
Production: District heating, Finance, Dam safety Engineer and Digitalisation/Automation Engineer
Corporate Strategy and Analysis
Corporate Relations
Global Accounting and Financial services
Your profile
Master's degree with good academic results
Motivated to be part of the future development of Statkraft
Self-driven, enjoy a high pace of work, and a steep learning curve
Excellent collaboration skills and cultural awareness
Strong communication skills
Strong analytical skills
Flexible in terms of tasks and mobility
Excellent level of English, written and spoken (some roles might require proficiency of another language)
Statkraft offers
Professional and personal development in a company experiencing strong growth
A positive working environment characterised by competence, responsibility and innovation
A diverse workplace with regards to gender, age and cultural background
Competitive terms of employment and excellent benefit schemes


For more information about the International Trainee Programme and the various positions, please access our website, www.statkraft.com/trainee.
Deadline for application is October 18th, 2020.


---
Om Statkraft AS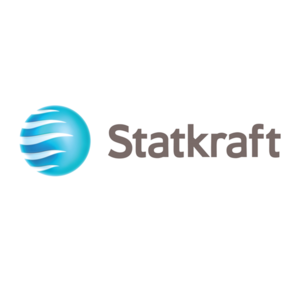 Profil
Statkraft is a leading company in hydropower internationally and Europe's largest generator of renewable energy. The Group produces hydropower, wind power, solar power, gas-fired power and supplies district heating. Statkraft is a global company in energy market operations. Statkraft has 4,000 employees in 17 countries.