Publisert: 18.11.20
Full-time position Carnegie Investment Banking
Carnegie Norway is experiencing historically high activity and results and are therefore on search for off-season hiring.

We are on search for several motivated and committed Investment Banking Analysts with an interest in finance for a full-time position in our Investment Banking division in Oslo.

As part of a highly motivated and skilled team you will have a unique opportunity to learn more about the Nordic capital markets and assist with high-profiled transactions within a variety of sectors. We will provide you with on-the-job training, as well as support and regular feedback, both from your assigned sponsor and immediate superior. We aim to give you the tools necessary to succeed as an investment banker.
Carnegie Investment Banking offers professional advisory services within mergers and acquisitions (M&A), equity capital markets (ECM) and debt capital markets (DCM) transactions. Carnegie has a long-established local presence, with a unique understanding and expertise concerning industries and equity markets in the Nordic region. Our mission is to put money to work and to create added value for institutions and corporations.
Investment Banking Analysts in our team initially work with all product and across all Carnegie-sectors, with the possibility to later specialize within a sector or product. However, we are in addition looking for one dedicated DCM resource.

The relevant candidate should have:
MSc or similar degree in economics, finance, industrial economics or engineering
Excellent academic results
0-2 years of professional experience
Analytical mindset and problem-solving capabilities
Fluency in Norwegian and English
Strong interpersonal skills and high ethical standard


We continuously strive to become a more diverse team in terms of educational background, nationality, gender and ethnicity. Candidates which will complement our team are especially encouraged to apply.
Applicants who can begin as soon as possible are preferred, but all applicants whom can start within year end 2021 are welcome to apply.
We look forward to receiving your application.
The application deadline is Sunday December 6th. Applications will be reviewed on an ongoing basis and early applicants will be prioritized.
Contact persons:
Christine Eriksen
Project Co-Ordinator
Christine.eriksen@carnegie.no
+47 93 40 93 02
Espen T. Kittilsen (M&A and ECM)
Investment Banking
Espen.kittilsen@carnegie.no
+47 93 40 93 97
Kristian Ottosen (DCM)
Investment Banking
kristian.ottosen@carnegie.no
+47 95 70 20 61
---
Om Carnegie Investment Bank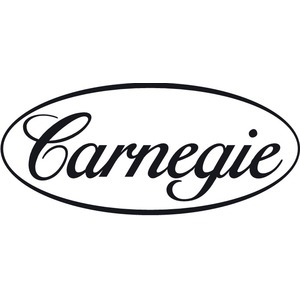 Profil
Carnegie is one of the leading investment banks in the Nordic region, with approximately 600 employees and operations in six countries. The company has operated in Norway since 1990, and currently has ~80 employees at its Oslo office. With its leading research capacity and top ranked corporate advisory, Carnegie has a central function in the Nordic and Norwegian capital markets.