Publisert: 18.12.20
UX/CX Trainee
ARE YOU OUR NEXT UX/CX TRAINEE?
If you are a person who have the customers best at heart – at all times - and wants to make a difference for hundreds of thousands of users, then look no further.
We can offer you challenging tasks that change how thousands of customers interact and use our services in their daily lives. As part of a great company like Telia, you have a unique opportunity to be part of an engaged family and gain hands-on experience on what it means to follow through and complete a task from an idea to execution and launch. Don't worry, you'll work with support and guidance from some of the best people in their designated field within UX- and CX-design, and work in close collaboration with other team members such as developers, content editors and product owners in our digital development teams. Who knows, maybe your career can start here?
So, what can you expect?
Well, you'll learn about a lot about the telco-business itself and get the opportunity to work with products and services that has great impact on a lot of people.
Maybe we will launch a new subscription or a new product that you will design? Maybe you will design our digital customer service solution so good that thousands of customers don't have to ask us for help?
You will get to network with a bunch of super skilled people, both within the digital teams, but also across the organization. Plus, there will be other trainees in other teams you will get to hang out with as well.
Who are you?
We are looking for someone who can grow into the role by learning from the best in the business.
At Telia we value self-leadership, and we see you as a self-driven, explorative person who fail fast when problem solving. Next to working autonomously, you will equally work close with fellow team players. With high standard close at heart, you want to create something great! You share our core values dare, care & simplify and strive to bring these to life.
Even though it's not required, it's nice if you have some experience or knowledge regarding:
User testing (digital and analog)
Sketching/prototyping (we use Figma)
Mapping up customer journeys
Hosting workshops (digital and analog) – to really find the most important problem we need to solve for our customers
We value diversity and welcome you who want to spend the summer with us, either you are in the loop of your studies, have a gap year, are looking for a new opportunity, or you who have a curious mind with matching skill set. We look forward getting to know you better!
About the internship:
Internship spans from week 25 to 32, with a week holiday in W31.
Location will be in our awesome, brand new playground at Økern Portal in Oslo – one of the Nordics greenest and smartest offices!
Deadline for application is 31.01.2021.
As part of the overall assessment, screened candidates will receive a set of problem solving and personality tests before being invited to an interview, taking place digitally first part of February.


Sounds fun?
We think so too! That's why we love our job, and we are positive you will as well. If you have any questions, don't hesitate getting in touch with Talent Acquisition Specialist Victoria W. Waage on LinkedIn or mail: victoria.waage@telia.no. 
Maybe you have some relevant project we can look at as well? We would love to hear about them! When you hit the apply-button, please upload your resumé, tell us who you are and describe your key competences in a short motivational letter, your diploma if you have one and refer to your projects if you want to.
Welcome to Telia – Home to your next big opportunity!
---
Om Telia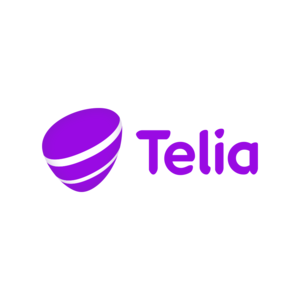 Profil
Everything we do is about bringing the world closer through technology. Our 20,000 talented colleagues serve millions of customers every day in one of the world's most connected regions. We're empowering people, companies and societies. This is our business. Our passion. Our home. Welcome to Telia, the home of your next big opportunity and a place where everyone can be themselves with equal access to opportunities.