Publisert: 18.12.20
Analytics Trainee
Are you our next Analytics Trainee?
If you think solving problems within the Analytics domain sounds like an exciting way to spend your Summer, look no further! We in the Data & Analytics IT department at Telia Norway are currently looking for people who can form a small team of highly engaged trainees.
We are looking for 2-5 interns to join our department during an internship program spanning 7 weeks. During this time, you will learn more about our organization, how to create value out of data and get to know a great bunch of people, who will all help guide you on your journey in our department!
Your next challenge?
We in Analytics are a collaborative and technically diverse bunch of people, headed by Linnéa Claesson (Visual Analytics), Maria Palmer (Insight Operations) and Michael Besin (Data Consolidation). We are Platform Engineers working on the nitty-gritty details of building and maintaining our cloud platform, Data Engineers transforming data and creating data pipelines, and Business Intelligence developers making sense of the data in the form of designing visual dashboards in close collaboration with business. Where you fit in will depend on your interest and skills.
We offer you an opportunity to learn new things, with a wide range of possibilities. Technologies you will get a chance to explore range from AWS, Snowflake & Dataiku, where you'll be using SQL and python, to Qlik Sense and QlikView for building creative reports.

At Telia, we live by Dare, Care & Simplify by having a constructive feedback culture, encourage each other to step out of our comfort zone, and are not afraid to take on new challenges and put our ideas into action. We offer you relevant working experience in a tech-forward, international company with 20 000+ employees, serving millions of customers every day!
Who are you?
You are curious and have a genuine interest in understanding how the organization works, and what the needs of the people you meet are. You are not afraid of trying out new technologies and solutions that might help you solve the problem at hand.
As our colleague, you will receive inquiries from across the organization. To succeed in this role, the key is to be both service minded and open to what is best for our business, all with the backing of your team of course.
You are social, like to talk to people and have a service minded attitude. You can make yourself understood by both technical experts and end users on the business side. You are interested in platform engineering, data modelling, or data visualization, and see at least one of these as a possible career path for you.
At Telia we value self-leadership and at the same time have a culture for being caring and open minded with one another. We help, encourage and support each other.
Your personality
Problem solver
Team player
Structured and analytical
Your experience:
We already have a strong department with a lot of experienced people, so we are first and foremost looking for someone who fit the personality described above, and who we think can grow into the role.
You are likely to be working on a degree within IT, Statistics, Mathematics, Engineering, Web/Graphic Design or similar. Maybe you also have an interest in either coding/python/SQL or data visualization, UX and UI design? Cool!
We value diversity and welcome you who want to spend the summer with us, either you are in the loop of your studies, have a gap year, are looking for a new opportunity - you who have a curious mind with matching skill set. We look forward getting to know you better!
About the internship:
Next to your colleagues and fellow trainees in Analytics, you will also meet up with trainees spending the summer with other teams at Telia.
Internship period is in week 25-31, with one week off during the period (agreed with manager). Changes on start/end date might occur.
Location will be in our awesome new playground at Økern Portal – one of the Nordics greenest and smartest offices!
Deadline for application is 31.01.2021.
Screened candidates will receive a set of problem solving and personality tests before being invited to an interview, taking place digitally first part of February.


Interested?
What are you waiting for? Apply for the job! If you need more information, please contact Manager Visual Analytics Linnéa Claesson on linnea.claesson@telia.no or Talent Acquisition Specialist Victoria Wille Waage on victoria.waage@telia.no.
When you hit the apply-button, please upload your resumé, tell us who you are and describe your key competences in a short motivational letter, and upload your diploma if you have one.


Welcome to Telia – Home to your next big opportunity!
---
Om Telia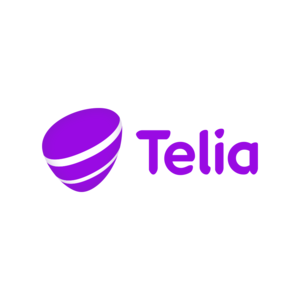 Profil
Everything we do is about bringing the world closer through technology. Our 20,000 talented colleagues serve millions of customers every day in one of the world's most connected regions. We're empowering people, companies and societies. This is our business. Our passion. Our home. Welcome to Telia, the home of your next big opportunity and a place where everyone can be themselves with equal access to opportunities.