Publisert: 22.01.21
inzpire.me is looking for a Research & Insights Manager
Intro to inzpire.me
inzpire.me is a successful tech startup that was born in the Nordics, with the ambition to conquer Europe. We're on a mission to humanize marketing. By connecting brands with influential content creators on social media, we let marketers everywhere work with local influencers. We work with some of the most famous brands and agencies in the world, like Nestlé, Monster Energy, Publicis Groupe, and Dentsu Aegis Network.
We're a team of bold doers, we love learning new things, and we strongly believe that we'll make the most impact when we work and win together.
The role in a nutshell
You'll be part of a highly motivated Growth team. You'll have a key role in helping inzpire.me become thought leaders in the influencer marketing space. Your primary responsibility will be to conduct data analysis and research studies to find compelling insights and trends that can be used by the team. To achieve this, you'll work closely with the Content Manager and Product team.
Responsibilities
Design and execute qualitative and quantitative research studies, such as consumer attitude surveys.
Analyze and interpret data available at inzpire.me to identify insights, trends, and "stories" that can be used by the Marketing, PR, Sales, and Content teams.
Communicate findings in clear, creative, and visually appealing ways.
Work closely with the Content Manager to draft custom reports, white papers, and infographics from surveys and data analysis.
Coordinate with the Product team to uncover and map out data needs.
Manage potential collaborations with research institutions and external research companies.
Coordinate with the Sales, Customer Success, and Product teams to create platform features based on data.
Reasons we want you
You have 2+ years of experience in a research or related role. Understanding of marketing and advertising is preferred, but not required.
Prior experience with writing survey questionnaires and reports is a very big plus.
You're highly analytical, and have strong, proven written and oral communication skills.
You have excellent skills with SQL statements and Excel (pivot tables, functions, formulas, charts, and graphs).
You have experience with data extraction, cleaning, normalization, quality assessment, interpretation, and data visualization/database tools, such as Tableau, Metabase, and Power BI.
You have a thorough understanding of related statistical techniques and the ability to explain results in a clear manner.
You're native or fluent in English.
You're detail-oriented and can work on multiple projects at a time.
You're an ambitious self-starter. We move fast, and so do you.
Reasons you want to join us
You'll be an early employee in a rapidly growing, venture-backed Nordic tech startup.
You'll access unique data that you can have fun with.
High degree of individual autonomy and responsibility.
We cherish learning and sponsor professional development opportunities.
Flexible work from home policy.
You'll be a part of a fun, ambitious, and talented team.
---
Om inzpire.me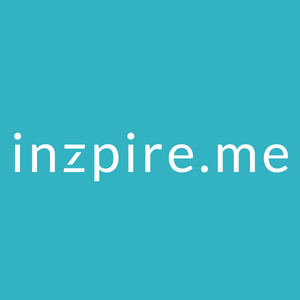 Profil
inzpire.me is on a mission to humanize advertising. By connecting brands with influential content creators in Social Media, we let advertisers everywhere work with local content experts. We are a team of bold doers, we love learning new things and we strongly believe that we will make the most impact when we work and win together. We live by our values and hire accordingly. We have reached over 18 000 influential content creators with close to 665 million followers across the globe, over 2000 brands have signed up to the platform and we raised $1 million from an A-team of investors. Now we are looking to take inzpire.me to the next level, and we want the best people out there to join us on the journey. Come do the best work of your life at inzpire.me.