Publisert: 04.02.21
Technical Internship
As the tech firm that created the mobile world, and with more than 54,000 patents to our name, we've made it our business to make a mark. When joining our team at Ericsson you are empowered to learn, lead and perform at your best, shaping the future of technology. This is a place where you're welcomed as your own perfectly unique self, and celebrated for the skills, talent, and perspective you bring to the team. Are you in?
Come, and be where it begins.
Ericsson Norway is growing our staff in light of several new wins. Would you like to work on building the future of telecommunications?
Job Summary:
In this position you'll get to experience technical, consulting and project management realities, learning while working in a highly professional environment. You're going to belong to an international network of other Interns in Ericsson around the globe.
Do you feel a passion for innovation in the ICT Industry and are you a digital native and an early adopter of technologies? Then this is the place for you.
What to expect:
Being part of a phenomenal team of specialists delivering state of the art solutions to operators in Norway. These solutions drive digital services. If you have used VoLTE (4G speech) in Norway, the call was made through our systems!
At Ericsson, we operate in an incredibly fast-paced technical landscape. Working here means having the freedom to take your career in many different directions, but it also means leveraging the supportive structure of a big organization, with clear personal and professional development opportunities. We offer the freedom and structure to evolve both your learning and your career.
Why wait for the operators to launch the next 5G and IoT services, when you can be part of crafting the future?
Qualities we seek:
Adaptable and flexible
Interpersonal skills with the ability to influence others
Enjoy to experiment in a creative way
Technical expertise with business mentality
Love technology with a strong urge to learn
The criteria to be part of the journey:
Be a recent graduate or advanced student, with or without some work experience. This is a position with a 1-year full-time contract with the possibility to for a permanent position after the internship.
Have a background in Computer Science/IT, Engineering/Telecommunications, Electronics, Automation or similar
Have good knowledge of Radio Access Network (RAN) or other relevant technologies
Speak and write fluent English & Norwegian
What's in it for you?
Here at Ericsson, our culture is built on over a century of fearless decisions. With us, you will no longer be dreaming of what the future holds – you will be redefining it. You won't develop for the status quo, but will build what replaces it. Joining us is a way to move your career in any direction you want; with hundreds of career opportunities in locations all over the world, in a place where co-creation and collaboration are embedded into the walls. You will find yourself in a speak-up environment where empathy and humanness serve as cornerstones for how we work, and where work-life balance is a priority. Welcome to an inclusive, global company where your opportunity to make an impact is endless.
Learn more about internships at Ericsson here.
---
Om Ericsson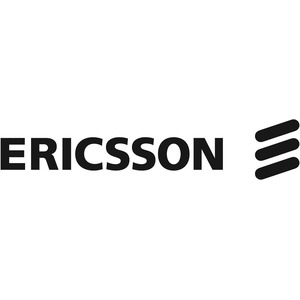 Profil
Ericsson is one of the top tier ICT providers, with about 40% of the world's mobile traffic carried through our networks. We enable the full value of connectivity by building groundbreaking technology and services that are easy to use, adopt and scale, making our customers successful in a fully connected world. Our IoT, 5G and automation technology stands ready to unlock a wave of new value and thus bring positive change.
Ericsson Norway is growing our staff in light of several new wins. Would you like to work on building the future of telecommunications?
Some of our projects in Norway include:
IT: Transformation projects (OSS and BSS)

Cores Network and Service Platforms: Virtualization, 5G readiness and Cloud Native projects

Mobile Transport solutions: Designing and building Microwave, Fronthaul and Router solutions

Radio Access Networks: Designing, building and optimizing RAN solutions including 5G
We have our main office at Fornebu, Oslo and one office in Grimstad.