Publisert: 31.05.21
Customer Success Manager
Intro to inzpire.me
inzpire.me is a successful tech startup that was born in the Nordics, with the ambition to conquer Europe. We're on a mission to humanize marketing. By connecting brands with influential content creators on social media, we let marketers everywhere work with local content creators. We work with some of the most famous brands and agencies in the world, like Nestlé, Monster Energy, Publicis Groupe, and Dentsu Aegis Network.
We're a team of bold doers, we love learning new things, and we strongly believe that we'll make the most impact when we work and win together.
inzpire.me is ready to branch out into new markets and is looking for a Customer Success Manager to join us. The person we're looking for will enter a full-time position as soon as possible
The Role
As a Customer Success Manager, you'll be part of an enthusiastic team with the main aim of managing campaigns from A to Z and beyond! You will take/have full ownership of a number of national and international influencer marketing campaigns You'll communicate daily with agencies and brands as well as with the creators on the inzpire.me platform. You'll be responsible for every area of the campaign, from finding relevant creators to writing briefs and maintaining professional and regular communication with your clients. You'll work closely with the Sales and Growth Teams in order to deliver the best campaigns possible.
Key Responsibilities
Executing creator campaigns for brands from start to finish.
Listening to the clients' needs and creating extensive creator shortlists for campaigns.
Educating your clients about influencer marketing and advising them on how to achieve the best possible results.
Writing briefs to clearly communicate the campaign requirements to creators.
Maintaining communication with brands throughout the campaign process; keeping them updated throughout and ensuring the campaign runs smoothly and successfully.
Maintaining communication with creators throughout the campaign process; being their first point of contact, keeping them informed, and ensuring they fulfill the campaign requirements.
Thinking one step ahead and upselling for future campaigns with your clients.
Gathering data and creating reports following the campaign to share with the client.
Working with Instagram, blogs, YouTube, and other social media channels daily.
Working hands on with our platform and helping translate business needs to our product roadmap.
Collaborating closely with the rest of the team to drive success for both customers and inzpire.me.
Key Requirements
Fluency in written and spoken English.
At least 1 year's experience in influencer marketing or digital marketing.
You like people! It's essential that you enjoy building and maintaining relationships with both clients and creators.
You enjoy coming up with new ways to increase client satisfaction.
You think creatively and are happy to share new ideas with the team.
You're great at prioritizing your workload and thrive in an ever-changing, fast-paced environment.
You're self-motivated.
You have strong written and verbal skills and are comfortable speaking on the phone.
You're proficient in Excel.
You're genuinely interested in influencer marketing.
You have an eye for detail - you're familiar with social media channels and know quality content when you see it!
You're happy to lend a hand whenever it's needed. Your role is priority, but you don't mind chipping in to help out if needed elsewhere.
You have a valid working permit in Norway.
You don't take yourself too seriously!
Preferred Requirements
Experience running Facebook/Instagram Ads.
Fluency in written and spoken Norwegian and/or Swedish.
Previous experience or education in digital marketing/influencer marketing.
5 reasons you want to join us
You'll be joining a rapidly growing, venture-backed Nordic tech startup.
High degree of individual autonomy and responsibility.
We cherish learning and sponsor professional development opportunities.
You'll be a part of a fun, ambitious, and talented team.
Flexible work from home policy.
Please note that we're looking for someone to start as soon as possible, and will review candidates on an ongoing basis.
---
Om inzpire.me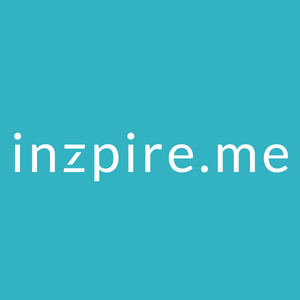 Profil
inzpire.me is on a mission to humanize advertising. By connecting brands with influential content creators in Social Media, we let advertisers everywhere work with local content experts. We are a team of bold doers, we love learning new things and we strongly believe that we will make the most impact when we work and win together. We live by our values and hire accordingly. We have reached over 18 000 influential content creators with close to 665 million followers across the globe, over 2000 brands have signed up to the platform and we raised $1 million from an A-team of investors. Now we are looking to take inzpire.me to the next level, and we want the best people out there to join us on the journey. Come do the best work of your life at inzpire.me.