Publisert: 15.07.21
Internship, part-time from September to December
We are now opening up for Interns on a semi-annual basis for a part-time job of approx 20-30 hours a week. Our sales team consists of 15 employees in Oslo, Stavanger, Copenhagen, London, and Mumbai. The Intern will be mentored by a member of the sales team in Oslo. As an Intern with Aker Carbon Capture, you will be part of the team from day one with the below responsibilities:
Market intel; mapping of market players, competitors, and opportunities
Understanding of legislation and drivers, as well as deliveries related to a marketing plan for a given segment
Operational efficiency, practical implementation of systems and processes that support the sales business
Increased competence, create a competency program and develop learning package that can be kept in connection with onboarding and further development of personnel
Requirements
Bachelor or in the process of completing a Master' degree in Economics/Engineering/Industrial economy
High qualified results
Good knowledge of Microsoft tools
Excellent English skills
Must be able to work independently as well as in teams
Must have great capacity at work
Beneficial if you have knowledge regarding data visualization tools as PowerBI and Python
Norwegian working permit
Benefits
Be part of a start-up with vibrant ambitions and a clear direction
Start with a clean slate on technology solutions, where you set the direction to offer something different across our processes
Be part of a company that works flexibly across our locations in Norway, Denmark, UK, and India
Set direction and implement next-generation solutions within the customer experience space, from functional requirements to implemented solutions
Put your vision into reality by setting new standards for digital solutions
Join a team that is passionate about working together, bold innovation, and doing the right thing for our business, for the environment, and the planet
Flexible working time besides studies
Flexibility in periods of exam
Flexible work location
Please send your application no later than 8 August 2021.
If you have any questions, please contact Anna Aarstrand Slaatsveen, anna.slaatsveen@akercarboncapture.com
---
Om Aker Carbon Capture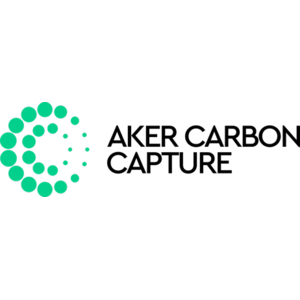 Profil
Aker Carbon Capture (ACC) is a start-up spun out of the Aker Group and is today a leading supplier of carbon capture technology. We currently have about 50 employees plus close to 100 hired in various projects. We work to reduce the environmental costs of different industries to create a more sustainable future. We have more than 20 years of experience in developing carbon capture technology, as well as testing large carbon capture plants in industrial areas. With our experience from Aker Solutions and our current resources, we are in a unique situation and are positioned to become number one in the carbon capture market.
Powered by Froala Editor