Publisert: 19.07.21
Graduate - Software Engineer
Isn't it time you did something for yourself?
We think so, too. That's why we want you to come Be Your Own CEO at Unacast.
At Unacast, we believe that unlocking the black box of human mobility data is the key to advancing innovation. That's why we're building the Real World Graph® to provide a truly transparent and accurate understanding of the real world.
It's literally uncharted territory, which means a sense of adventure is a must. Want to come along?*
*Unacast is an equal opportunity employer and we encourage you to apply
We are hiring a Graduate Software Engineer
Come join one of our cross-functional product teams to execute and innovate on Unacast's vision to be the trusted foundation for all data-driven decisions based on our superior knowledge of human mobility.
At Unacast we use technology to make sense of the world, we see it as an enabler for new use cases, clients and leaner operations. Using technology efficiently is critical for our ability to solve the ambition we have. Freedom to choose the right tool for the job is central for us in achieving this. With freedom comes responsibility, and at Unacast we own what we write from conception to the sunset days.
We work in small autonomous teams with clear mission statements. The teams are multidisciplinary with product, design, engineering and data science operating together. We prioritise work on initiatives continuously, sorted by the team's current objectives. Working together, we are based at our spectacular Oslo offices on Karl Johan. Post COVID-19 we expect to spend two days a week at the office and let the remaining three days be flexible to work from home or from the office.
To us, innovation is the ability to tackle the challenges we don't currently know we have before someone else does it. For that reason, we acknowledge that we need a diverse team with different backgrounds and experiences. If you feel that your knowledge can help us get to the next level, we'd love to speak to you.
What you will be doing
Develop, release and iterate over new human mobility based products
Choose the right tool for the job
Translate business requirements into code
Together with your team, own a system from the idea stage, until it is no longer in production
Who we think you are
Strong analytical and problem solving skills
Comfortable making decisions based on your own analysis and communicate results to others
Passionate about learning new technologies
Some experience working with data
A foundational grasp of the processes and tooling in the lifecycle of a software project
Bachelor's / Master's degree in Engineering, Computer Science or similar
Most relevant technologies
Go
gRPC
Google Cloud Platform
Elasticsearch
Postgres
BigQuery
Javascript/Typescript/React
Python
Apache Beam
Apache Airflow
Google Cloud PubSub and Tasks
What we offer
Competitive salary, insurance and pension schemes
Treatment insurance
Flexible work hours
Subsidized gym
A central and modern office located in the middle of Karl Johan, with free lunch and a stocked fridge!
Flexibility in terms of work location. We only expect you to be two days a week at the office (Monday and Tuesday), the rest is up to you.
A flat team-based structure with ambitious and diverse colleagues from all over the world
Great opportunities for personal and professional development
Six weeks of vacation
Free socks! (We have a no-shoes policy in our offices)
---
Om Unacast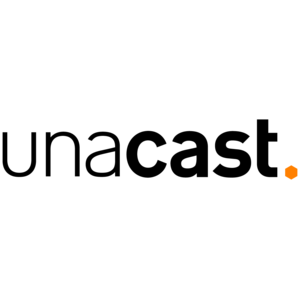 Profil
We believe that understanding patterns of human mobility today empowers companies with the information and knowledge they need to make better decisions and products tomorrow.