Publisert: 13.09.21
DNV - Maritime Trainee
You can talk with us on Graduateland and on the virtual stand!
Maritime Advisory supports customers in the maritime industry to mobilizing the full potential of their assets and operations. Our network of experts provides advisory services globally, and has the capabilities, experience and track record to deliver high value solutions. We put technical matters and business decisions into context to achieve the optimal solution – providing our customers the basis to make good decisions, and take action to achieve sustainable results.
We are now looking for a new colleague to strengthen our advisory team. The candidate will be employed within a unit in Maritime Advisory and be engaged in the 18 months maritime trainee programme organized by the Norwegian Shipowners Association starting in August 2022.
The right candidate will, among other roles, be involved in:
Risk assessments of the impact of new technologies, digitalization and decarbonizaton in the maritime industry
Support our customers in realizing the benefits from digitalization, automation and autonomy
Assuring fit for purpose vessels for safe, sustainable and efficent operations
Cross-competence digitalization and decarbonization projects
Work with complex systems, and green technologies and solutions
Development of digital tools and solutions, both internally and on behalf of our customers
Using data to get insight and create customer value
Marketing, sales and business development
Position Qualifications
We are looking for a colleague with:
Fluent Scandinavian and fluent English oral and written
Sc. or MBA or equivalent degree
Basic ship knowledge and understanding of the maritime sector
Interest within digitalization of shipping
Interest in green technologies
Analytic and solution oriented skills
Commercial and business oriented mindset
What we offer:
A meaningful job with one of Norway's most attractive employers. We are ranked #3 in the Young Professional Attractiveness Index 2020 and #2 on the IT&Tech list. For 2019 we were ranked Norway's most attractive employer by Randstad.
Valuable and real-life experience through our projects
Be part of an atmosphere of highly professional, engaged and knowledgeable people.
A performance driven and values-lead company culture
Free shuttle bus from Sandvika and Skøyen
Meet other young professionals through established networks and informal events by CONNECT
Well-equipped exercise center, a large selection of company cabins, and over 30 different company sport clubs
6 weeks holiday
Junior candidates and students are welcome to apply.
Company & Business Area Description
DNV is the independent expert in risk management and assurance, with almost 12,000 employees operating in more than 100 countries. Through our broad experience and deep expertise we advance safety and sustainable performance, set industry benchmarks, and inspire and invent solutions.
We are the world's leading classification society and a recognized advisor for the maritime industry. We enhance safety, quality, energy efficiency and environmental performance of the global shipping industry – across all vessel types and offshore structures. We invest heavily in research and development to find solutions, together with the industry, that address strategic, operational or regulatory challenges.
Equal Opportunity Statement
DNV is an Equal Opportunity Employer and gives consideration for employment to qualified applicants without regard to gender, religion, race, national or ethnic origin, cultural background, social group, disability, sexual orientation, gender identity, marital status, age or political opinion. Diversity is fundamental to our culture and we invite you to be part of this diversity!
---
Om Maritime Trainee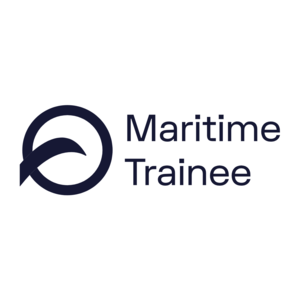 Profil
If you are about to finish your master's degree in technology, business, IT or law you should consider applying to this renowned program. Applicants with 1-2 years' work experience are also encouraged to apply. The program lasts for 18 months and combines working in a world leading maritime company with an academic program with five modules conducted in Norway, Singapore and London. This is an outstanding way to start a career in a global industry where Norway is one of the leading nations. As a trainee you will work in a leading Norwegian maritime company and participate in an academic program with five modules in Norway and abroad. The academic program will cover topics such as digitalization of the maritime industry, insurance, finance and international regulations and maritime market opportunities within the ocean industries (offshore oil and gas, offshore renewable, aquaculture and fisheries, deep sea mining etc.). You will be hired in a permanent job and given a mentor that will support you as you embark on a global career. As part of the 18-months long program, you will rotate in the company's different departments in Norway and abroad. This gives you a unique platform to kickstart your career.