Publisert: 14.09.21
Software Engineer - Graduates 2022
Calling all students!
Do you want to be a part of Norway's fastest growing and most exciting start-up? Do you want to work with cutting edge technology, together with cross functional teams consisting of the top people in their field of trade?
Do you care about craftsmanship and quality? As a software engineer intern at Cognite you will be encouraged and supported in writing high-quality, testable and readable code. You will be part of our regular development teams and work on the same tasks that our full-time engineers are working on. Based on your experience and preference, you will work on front-end or back-end development.
We create applications that impact some of the biggest, most important industries today, and we experiment with making the applications that will change the way industries operate tomorrow.
Key responsibilities
Develop a robust, state of the art industrial data platform using the latest and greatest cloud technology available.
Design and implement a delightful API that enables internal and third party developers to build awesome machine learning and visualization applications on top of Cognite Data Fusion.
Design and implement applications that use the data in Cognite Data Fusion to create real impact for industrial users.
Collaborate closely with the Google teams responsible for building cloud components such as Bigtable, Pubsub, Kubernetes Engine, Spanner and Stackdriver to squeeze out every ounce of performance.
Help shape the culture and methodology of a rapidly growing company.
About you
You enjoy making things happen and accepting responsibility for the results
You produce fresh and imaginative ideas and solutions, break away from tradition
You are open minded and co-operate well with others; share knowledge, experience and information; support others in the pursuit of team goals
You are currently enrolled in a Bachelors or Masters degree in Computer Science or Computer Engineering, or equivalent program with less than two years until graduation
You have 0-10 years of engineering experience with Scala, Java, Python, JavaScript, TypeScript or React
You have experience with any database or data store
Benefits
Competitive salary
Opportunity to work with and learn from great people on projects that create real impact
Minimal bureaucracy and overhead, with focus on agility and speed
Regular internal or external tech-talks
Free food, snacks, and drinks
Free staffed gym (We also do soccer practice every Friday)
All the tools you need to be productive
Open and friendly company culture, including frequent social events
Emphasis on health, including access to private medical clinic
Flat structure with direct access to leaders
High degree of freedom and ability to influence choices
Endless opportunities to grow, including international possibilities
New, attractive offices
Help relocating to Norway for international students
Equal opportunity
Cognite is committed to creating a diverse and inclusive environment at work and is proud to be an equal opportunity employer. All qualified applicants will receive the same level of consideration for employment; everyone we hire will receive the same level of consideration for training, compensation, and promotion.
We ask for gender as part of our application because we want to ensure equal assessment in the recruitment process. Your answer will help us reach this commitment! However, the question about gender is optional and your choice not to answer will not affect the assessment of your application in any way.
Application deadline: October 2nd, 2021
---
Om Cognite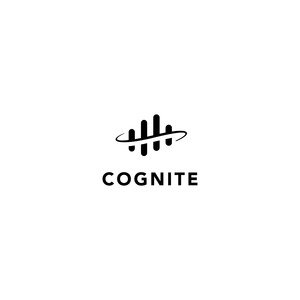 Profil
Cognite
The key to industrial digitalization lies in data liberation. Heavy-asset industries like oil and gas, shipping, manufacturing, and power and utilities already have the data. Now they need software to collect, clean, and contextualize the data. A resource to transform the data into information and to stimulate a thriving ecosystem of industrial applications.
Cognite Data Fusion (CDF) presents a digital representation of industrial reality to make it accessible and meaningful for humans and machines.
With CDF, our industrial customers can harness the potential of advanced analytics, deploy algorithms, and build customized applications. We make it possible to maximize the strategic value of data. Realizing the promise of digitalization
To succeed, we need a lot of skill-sets, such as backend programming with large scale distributed systems, real-time systems, machine learning, optimization, web frontends, 3D-models, robots and more. We need project managers who can be consultants for our customers. It will be a very exciting environment where team members will learn new skills from some of the best.
Why work for Cognite?
You will have a real impact on our customers and Cognite
Free snacks and drinks throughout the day
Opportunity to work for, and contribute to the growth of one of the most exciting and fastest-growing new software companies in the world
Competitive salary and benefits (including pension plans, insurance, parental benefits and more)
Coverage of mobile telephone subscription and broadband connection
Extended private health services and free yearly health check
Subsidized lunch at the canteen, with various food options (pizza/sushi)
Free staffed gym
Social activities (book club, team sports activities - football, boxing, regular Cognite social events)
Free online Norwegian courses for levels A1 and A2