Publisert: 14.09.21
Associate Project Manager - Graduates 2022
Join us as an Associate Project Manager in the Industry Solution team and work in teams responsible for delivering Cognite's cutting-edge technology to our customers!
We believe data has the potential to be the industry's most valuable asset. Our core product - Cognite Data Fusion presents a digital representation of industrial reality to make it accessible and meaningful for humans and machines. If you are a current student graduating in 2022, we hope you are one of the brilliant minds to join us!
Cognite is a place of talent and energy of about 550 people from 60 different countries with a diverse set of skills and backgrounds. We are bound by a common commitment to liberate data and drive innovation in asset-heavy industries.
You will be driving our customers' digital transformations, freeing up their data, and unlocking value together with a team of fellow Cogniters. This process requires initiative and creativity, combined with a systematic approach and a strong passion for creating customer value using advanced technology. In the associate role, you will join a team consisting of data scientists, solution architects, and domain experts to design, develop and operationalize digital solutions across various industries.
The position will give you a unique opportunity to work with and learn from people with various backgrounds with experience from management consulting, software enterprise companies or industrial companies, and education within engineering, economics, computer science, and more.
As an Associate Project Manager in Industry Solution, you will take on tasks, such as identifying use cases with the customer, drive project progress, and work hands-on with Cognite's technology side by side with our data scientists and solution architects. When delivering Cognite's solutions, you will be responsible for end-user success. Being the focal point of contact, you will work closely with our customers to find out ways of using the Cognite Data Fusion. Being able to show persistence and adaptability when faced with unexpected challenges and ambiguity, is an important part of leading the day-to-day work of a project. You will also have the role of a translator and a coordinator between the customers and Cognite's Engineering and Product Management teams, advising on development priorities. This means that you need to be a good communicator, enjoy working closely with people to solve challenging problems, and be able to understand complex technology.
Cognite is expanding fast. This means countless opportunities for you to learn and grow, all with the support of an excellent team. Everyone at Cognite is encouraged to speak up, use their skills, and make their own impact.
As a graduate, you will have a mentor from the Customer Success team, helping you get started, ensuring that you are given the tools, training, and challenges to develop further.
Join us to help build the world's best customer success team and scale our technology!
Some of these statements should describe you:
Have Master's or Bachelor's in Engineering, Computer Science, Business, Math or similar, with graduation in 2022
Able to work independently and prepared to perform in a dynamic and ambiguous working environment
Enjoy challenges and dare to set ambitious goals that drive innovation
Take initiative and responsibility for building strong teams and customer relationships
Motivated to travel
Have exceptional written and verbal communication skills
Interested in learning and working hands-on with data and technology
Prior experience from working within data science, management consulting, project management, start-ups or industry through internships is an advantage
Passionate about driving change and creating success for customers
What we offer you:
You will get the opportunity to shape the role and have real impact
Opportunity to work for, and contribute to the growth of one of the most exciting and fastest-growing new software companies in the world
Competitive salary and benefits (including pension plans, insurance, parental benefits and more)
Coverage of mobile telephone subscription and broadband connection
Extended private health services and free yearly health check
Free snacks and drinks throughout the day
Subsidized lunch at the canteen, with various food options
Free staffed gym
Social activities (book club, team sports activities - football, boxing, regular Cognite social events)
Free online Norwegian courses for levels A1 - B1
---
Om Cognite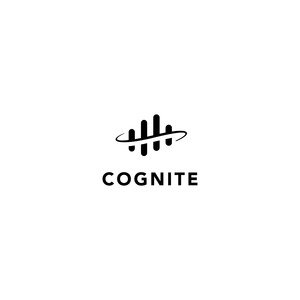 Profil
Cognite
The key to industrial digitalization lies in data liberation. Heavy-asset industries like oil and gas, shipping, manufacturing, and power and utilities already have the data. Now they need software to collect, clean, and contextualize the data. A resource to transform the data into information and to stimulate a thriving ecosystem of industrial applications.
Cognite Data Fusion (CDF) presents a digital representation of industrial reality to make it accessible and meaningful for humans and machines.
With CDF, our industrial customers can harness the potential of advanced analytics, deploy algorithms, and build customized applications. We make it possible to maximize the strategic value of data. Realizing the promise of digitalization
To succeed, we need a lot of skill-sets, such as backend programming with large scale distributed systems, real-time systems, machine learning, optimization, web frontends, 3D-models, robots and more. We need project managers who can be consultants for our customers. It will be a very exciting environment where team members will learn new skills from some of the best.
Why work for Cognite?
You will have a real impact on our customers and Cognite
Free snacks and drinks throughout the day
Opportunity to work for, and contribute to the growth of one of the most exciting and fastest-growing new software companies in the world
Competitive salary and benefits (including pension plans, insurance, parental benefits and more)
Coverage of mobile telephone subscription and broadband connection
Extended private health services and free yearly health check
Subsidized lunch at the canteen, with various food options (pizza/sushi)
Free staffed gym
Social activities (book club, team sports activities - football, boxing, regular Cognite social events)
Free online Norwegian courses for levels A1 and A2