Publisert: 15.09.21
Summer Internship 2022 – Clarksons Platou Shipping and Offshore/Renewables Analysis
We are currently looking for Summer Internship candidates within:
Clarksons Platou Offshore/Renewables – Market Analysis
Clarksons Platou Shipbroking – Market Analysis
The market analyst team at Clarksons Platou works integrated with the Ship- and Offshore brokers, and conduct in-dept fundamental market-, sector-, and industry analyses of the global Offshore/Renewables and Shipping markets. We are seeking candidates with a strong academic performance and a demonstrated interest for the shipping and offshore markets. In addition, candidates must be analytical, have a large working capacity, a commercial attitude and be highly motivated and structured. Strong communication skills are required, and the candidate must be fluent in English, both written and oral.
We prefer candidates who have recently commenced their Master studies or are in the final year of their bachelor's degree. However, we can make exceptions for the right candidates.
The Internship positions will be at the Company's office in Oslo.
English application including CV and all academic records may be submitted within 3rd of October 2021 to Cathrine Hornemann.
Cathrine Hornemann: +47 905 32 571, Cathrine.Hornemann@clarksons.com
Feel free to contact us if you have any questions about our company or the Summer Internship program.
Shipping: Ingeborg Almås, Analyst: +47 993 97 990, Ingeborg.Almas@clarksons.com
Offshore/Renewables: Amanda Berland, Analyst: +47 476 68 157, Amanda.Berland@clarksons.com
---
Om Clarksons Platou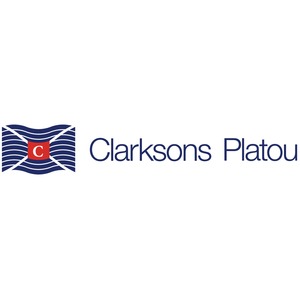 Profil
Clarksons Platou is the world's leading Ship- and Offshore broker. The Company is listed on the London Stock Exchange and has its Head Office in London. In addition to Ship- and Offshore broking, the Company also has a significant presence in financial services and investment banking through Clarksons Platou Securities and Clarksons Platou Project Finance.