Publisert: 17.09.21
Höegh LNG Maritime Trainee - Technical
Höegh LNG provides floating energy solutions and operates world-wide with a leading position as owner and operator of floating LNG import terminals; Floating storage and regasification units (FSRUs) and is one of the most experienced operators of LNG Carriers (LNGCs) and now venturing into small scale LNG operation.

Enabling the clean energy transition is our vision. To support this a clean energy segment is established to develop new solutions in addition to existing LNG operation. This could be hydrogen production, CCS as well as expanding in the LNG chain to operate small scale distribution.

HLNG's history of innovative and new solutions dates back more than 45 years when the LNG carrier Norman Lady was delivered in 1973 as the first Moss type LNG tanker. Now our challenge is to find innovative ways to Enable the energy transition.


Höegh LNG is a Bermuda based company with established presence in Norway, Singapore, the UK, USA, China, Indonesia, Lithuania, Egypt, Colombia and the Philippines. Höegh LNG Holdings Ltd. has established a Master Limited Partnership, Höegh LNG Partners LP, that is listed on the New York Stock Exchange with the ticker "HMLP".

Maritime Trainee
In cooperation with the Norwegian Shipowners' Association, we are offering an 18-month Trainee program starting August 2022. Visit www.maritimetrainee.no for more details about the program.

We are now looking for a technical resource to join our company. You will spend time on board our vessels and shore offices on several continents and learning about the business, processes and tools.

You will be based in our Technical Management Dept., however you will rotate within most parts of the Operation Division and Business Development to ensure a robust technical and commercial training by end of the trainee period.
Typical areas to work with
Technical Management
Commercial and Contract Management
Procurement and Negotiations
Business Development
Crew Management
Digitalisation and Performance Monitoring
Sustainability and emission reduction initiatives
Qualifications
Master's degree from Technical University
Proficiency in English.
Personal qualities
You identify with Höegh LNG`s values: Innovative, competent, committed and reliable
You are innovative and willing to challenge the current way of thinking
You are open minded, forward thinking, positive and hungry to learn
You possess energy and drive and technical curiosity
You are a team-player, but also demonstrate the ability to work independently
You work efficiently and achieve results on time
You possess excellent communication and analytics skills
Able and willing to adapt and function in diverse situations with diverse business cultures on all continents.
We offer
Demanding and rewarding tasks in a strong and respected company in a rapidly expanding global business
Great corporate culture within an international work-environment, high employee-satisfaction and enthusiastic colleagues
Excellent insurance schemes including health-insurance
Flexible workhours
Subsidized canteen and paid lunch-break
Modern and central office-premises
In-house gym-facilities and subsidized gym memberships
---
Om Maritime Trainee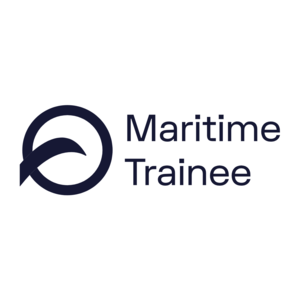 Profil
If you are about to finish your master's degree in technology, business, IT or law you should consider applying to this renowned program. Applicants with 1-2 years' work experience are also encouraged to apply. The program lasts for 18 months and combines working in a world leading maritime company with an academic program with five modules conducted in Norway, Singapore and London. This is an outstanding way to start a career in a global industry where Norway is one of the leading nations. As a trainee you will work in a leading Norwegian maritime company and participate in an academic program with five modules in Norway and abroad. The academic program will cover topics such as digitalization of the maritime industry, insurance, finance and international regulations and maritime market opportunities within the ocean industries (offshore oil and gas, offshore renewable, aquaculture and fisheries, deep sea mining etc.). You will be hired in a permanent job and given a mentor that will support you as you embark on a global career. As part of the 18-months long program, you will rotate in the company's different departments in Norway and abroad. This gives you a unique platform to kickstart your career.