Publisert: 20.09.21
Maritime Trainee - Investments and Business Developments, Torvald Klaveness
With great ambitions, we need great people! We seek a passionate and talented graduate to further expand and develop our community of professionals to deliver on our ambition to make seaborne supply chains resilient, decarbonized, and cost-effective.
Torvald Klaveness is a pioneering shipping company with the vision to improve the nature of shipping and the ambition to make seaborn supply chains resilient, decarbonized and cost-effective. The group today consists of five business units; Through Klaveness Combination Carriers, the company takes an active part in the transition to low-carbon shipping with the unique concept of combination carriers. Our Dry Bulk unit is a leading operator and service provider to the global dry bulk industry and manages the world's largest Panamax Pool. Klaveness Ship Management manages the owned vessels from an environmental, technical and commercial standpoint. Klaveness Digital has developed the world's leading platform for managing seaborne supply chains. Our newest venture Klaveness ZeroLab is developing several initiatives to make low-and zero emission options available to our customers.
With 75 years' experience, Klaveness operates close to 100 vessels through offices in Oslo, Singapore, Manila and Dubai with around 180 employees onshore and close to 850 seafarers. More information about our company and our activities can be found at www.klaveness.com


Maritime Trainee – Investments and Business Development
Be challenged and develop
Torvald Klaveness will once again be part of the Norwegian Shipowners' Association's Maritime Trainee program. We are looking for a talented graduate, who over 18 months, will get the chance to learn and work with our business departments through exciting job rotations. This will give a unique insight to how our fully integrated organization works and provide the trainee opportunities to develop shipping, financial, and digitalization expertise and insight. Our trainee will be based at the head office in Oslo, but the rotation will also include traveling and stay abroad.
The trainee will be assigned a mentor. Afterwards, the trainee will preferably be employed within the Klaveness holding's area of responsibility either related to the entire portfolio in holding, or in one of the portfolio companies. Klaveness holding will be responsible for the financial investments, strategic investments, and business development initiatives on behalf of Torvald Klaveness and its group of companies.
The trainee period will start August 2022 and workplace will be at Vækerø in Oslo.
Are you the one we are looking for?
Master's degree within relevant fields of expertise, preferable from Finance or Technical University
Has maximum two years of fulltime working experience
Fluency in English. Knowledge of a Scandinavian language is an advantage
Enthusiastic, with strong motivation and interest in supply chain, digitalization and decarbonization
Analytical and structured
Curious, with courage to challenge established thinking
Proactive, with commercial drive and mindset
Strong team player with ability to work independently
What can you expect from Klaveness?
Challenging positions in an international company with great ambitions for the future based on digitalization and innovation
Great opportunities for personal and professional development
A fast-paced working environment
Exposure to every aspect of the digital and the traditional sides of the business - from risk and finance, to chartering of vessels, market research, technical ship management, transition to low carbon shipping and digital service development
Part of a large multidisciplinary and social network
Well-equipped fitness center and a selection of vacation facilities in Norway and Spain
If all this sounds like a great opportunity to you, please submit as soon as possible (no later than 15th October) your application including CV and transcripts. Enclose your grade transcripts from high school, university/college, relevant courses, etc. together with your application letter and CV.
If you have any questions, please contact Cathrine Sørensen, Bønes Virik Executive Search, phone 48 400 100.
---
Om Maritime Trainee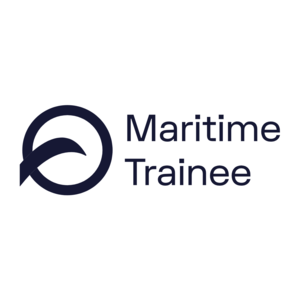 Profil
If you are about to finish your master's degree in technology, business, IT or law you should consider applying to this renowned program. Applicants with 1-2 years' work experience are also encouraged to apply. The program lasts for 18 months and combines working in a world leading maritime company with an academic program with five modules conducted in Norway, Singapore and London. This is an outstanding way to start a career in a global industry where Norway is one of the leading nations. As a trainee you will work in a leading Norwegian maritime company and participate in an academic program with five modules in Norway and abroad. The academic program will cover topics such as digitalization of the maritime industry, insurance, finance and international regulations and maritime market opportunities within the ocean industries (offshore oil and gas, offshore renewable, aquaculture and fisheries, deep sea mining etc.). You will be hired in a permanent job and given a mentor that will support you as you embark on a global career. As part of the 18-months long program, you will rotate in the company's different departments in Norway and abroad. This gives you a unique platform to kickstart your career.