Publisert: 24.09.21
SKULD Maritime Trainee
kuld is a world-leading marine insurance provider with a strong financial position and an 'A' rating with Standard & Poor's. In Skuld, service and competence is key. We believe in teamwork, sharing knowledge and supporting our customers.
Skuld was established in Oslo in 1897 as a P&I club for Scandinavian shipowners. Since then, we have grown into a diversified marine insurer and now offer bespoke covers through Skuld P&I and Skuld Hull. Serving the marine community can be challenging, but also very rewarding. Our purpose statement 'Protecting ocean industries' underlines our role in society and our commitment to customers, the global ocean industries and a sustainable development.
Read more about Skuld: www.skuld.com
_______________________________________________________________________________
Skuld now offers an exciting opportunity to kick-start your career within marine insurance. As a Maritime Trainee in Skuld you will follow an 18-month Trainee-programme that will give you broad insight into underwriting and business development, while working for a world-leading marine insurance provider.
Through the programme you will acquire in-depth knowledge of Skuld's business within a broad range of areas. You will be trained as an Underwriter in Oslo and build strong customer relations across regional markets. You will assess risks and prepare insurance covers to meet existing customer needs, and to acquire new customers.
During the programme, you will also be assigned to at least one of our offices abroad. Upon completion of the programme, you will subsequently continue in a permanent position in Skuld. The programme starts in August 2022.
Main areas of responsibility
Build and maintain effective business relationships with members, clients and brokers in order to attract and retain profitable business
Promote Skuld's broad range of marine insurance products and partake in marketing efforts
Perform accurate risk assessment, selection, evaluation and pricing
Provide and negotiate required covers and products
Renew and sign new insurances
Contribute with presentations, tenders and marketing material for new and existing customers
Actively acquire new knowledge and experience as an Underwriter, and seek guidance from senior colleagues
Contribute to an open, friendly and trusting working environment
Qualifications
Economics, Law, Business Administration or Sales & Marketing degree at Master level
Relevant work experience during studies is beneficial, and our candidate should not have done more than maximum one year of relevant post-study work
Excellent English communication and presentation skills – verbal and written
Able to present and facilitate towards members, clients, brokers and internally
Ability to work independently and as part of a team
Capacity to take on a heavy workload and work efficiently under pressure
High degree of initiative, service orientation, flexibility and creativity
Personal qualities
Living our values, you are:
Accurate – you never compromise on precision, reliability and quality
Bold – you take part in transforming our industry to face future challenges
Caring – you care for our customers, our people and our business
Dedicated – you go the extra mile and are a good Skuld ambassador
Why Skuld?
If you want to be part of the ocean industry and a highly international environment, Skuld is the perfect place to be. In Skuld you will be close to the business, have hands on responsibilities and excellent possibilities for both personal and professional development. We focus on service and quality in everything we do and constantly develop our business to meet the future needs of shipowners, the offshore and energy sector, charterers and traders, and the superyacht community.
We offer competitive benefits, a social workplace and inspiring leaders in a team-oriented organisation of 280 highly skilled and engaged employees. We are proud to have a high focus on a sound work-life balance, empowerment, flexibility and trust.
Are you ready to join the Skuld team? We look forward to hearing from you!
---
Om Maritime Trainee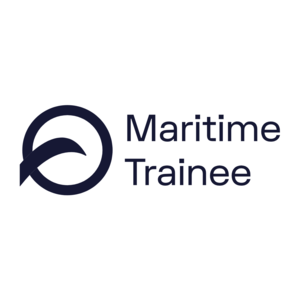 Profil
If you are about to finish your master's degree in technology, business, IT or law you should consider applying to this renowned program. Applicants with 1-2 years' work experience are also encouraged to apply. The program lasts for 18 months and combines working in a world leading maritime company with an academic program with five modules conducted in Norway, Singapore and London. This is an outstanding way to start a career in a global industry where Norway is one of the leading nations. As a trainee you will work in a leading Norwegian maritime company and participate in an academic program with five modules in Norway and abroad. The academic program will cover topics such as digitalization of the maritime industry, insurance, finance and international regulations and maritime market opportunities within the ocean industries (offshore oil and gas, offshore renewable, aquaculture and fisheries, deep sea mining etc.). You will be hired in a permanent job and given a mentor that will support you as you embark on a global career. As part of the 18-months long program, you will rotate in the company's different departments in Norway and abroad. This gives you a unique platform to kickstart your career.