Publisert: 09.11.21
Are you a Java developer looking for personal development?
As a system developer at Q-Free, you will have the opportunity to change the movement of life through creating solutions that enable free-flowing, clean and safe traffic and mobility
About the role
Traffic is an important part of our daily life, yet the toll it takes on society is way too high. In Q-Free we see how important it is to reach a more sustainable form of traffic to keep our world going in the right direction and foster sustainable movements for current and future generations. We are an international company that innovates and delivers solutions worldwide, and we are proud to have employees who are world leading within their fields of competence.
In Q-Free, we work with the entire value chain from product development to the end products and solutions, both on the hardware and software side. We create both apps and large real-time solutions, and we work with everything from interfaces/ GUIs, data management, modelling and neural networks. In Q-Free, you will find a variety of tasks and challenges, and thus have a tremendous opportunity for development and growth.
Q-Free have offices in 14 countries around the world. We have approximately 360 employees from 35 different nations, and we are constantly growing. We have a flat organization and an open-door policy, to optimize collaboration and facilitate a supporting work environment. Collaboration is the key to our success.
We use modern agile development methodologies, and we expect you to take an active role in both the team and in your own development. You will gain a high degree of autonomy and have the chance to feel ownership for the projects. Being a part of Q-Free means to be a part of the future!
We build our systems around many types of technology. System development and integration with sensors, cameras and image processing are central, together with real-time processing of large amounts of data. You will have the technical responsibility for one of our in-house developed solutions that are used to monitor and manage these solutions. You will not work alone, but you will be the main contributor and the one who knows the solution best. Do not fear the responsibility if you are early in your career, in Q-Free we help each other, and you will receive training and support from your colleagues. You will also contribute to joint projects and assist your team members.
Our work environment is described as pleasant and authentic. We strive to ensure that our employees thrive in an environment based on trust and respect. We value your opinion. In addition to competitive conditions and a safe and sound working environment, you will be able to work on meaningful projects that contribute to positive changes in the world.
We are looking for
Knowledge of and preferably experience in Java, Java Spring framework and JavaScript GUI development
It is an advantage if you are skilled in one or several of the following: Apache Camel, PostgreSQL, RabbitMQ, Jetty web server and servlet container, Maven, LDAP / Active Directory, Linux
Relevant education
Communicates well in English, and preferably a Scandinavian language
For the right person, we can consider graduates.
We are looking for you who are concerned about creating great collaboration with others and has the ability to adapt to your colleagues. You show commitment and take responsibility for your tasks, and you work structured towards your goals. Furthermore, you show courage and curiosity, and face challenges with a solution-oriented mind.
We are looking forward to receive your application by November 28.
This recruitment process is executed by Academic Work. For questions, contact Mari Helland at [email protected]
Client information
Q-Free ASA (OSE: QFR) is a global innovator in intelligent transportation systems that improve traffic flow, road safety, and air quality. With an open, collaborative approach to tolling, traffic and active transportation management, Q-Free works with customers and partners on every continent to digitize infrastructure and overcome modern mobility challenges for the greater good of society.
Our highly skilled global workforce is the reason behind our high level of innovation and leading position within ITS technology. We are proud to have some of the world's leading experts within ITS in our organization. Our values are EPIC – Excellence, Passion, Innovation, Collaboration, and these are traits we treasure and seek to enhance in all our employees.
Headquartered in Trondheim, Norway, Q-Free has annual revenues of approximately 1 billion NOK (120 million USD) and employs 360 transportation innovators, experts and enthusiasts. To learn more about how Q-Free is changing the movements of life, visit www.q-free.com.
---
Om Academic Work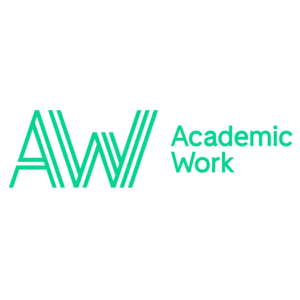 Profil
Vi i Academic Work arbeider med bemanning og rekruttering av young professionals – studenter og nyutdannede i begynnelsen av sin karriere. Young professionals er vår nisje, vårt ekspertområde og en målgruppe vi tror sterkt på.