Publisert: 10.11.21
Front-end developer for one of Europe's largest software companies
Do you want to be part of a market-leading company and work with solutions used by tens of thousands of people? Do you want a long-term career where you can grow in the company and enjoy your job so much that you'll probably never quit?
About the role
Visma AutoPay is Vismas FinTech company. Visma is one of the top 5 software companies in Europe and currently has 6,500 developers. AutoPay is a cloud-based solution for banking integrations that automates and streamlines payment flows. AutoPay eliminates manual routines associated with sending and receiving electronic payments, automating all the flows under the hood with advanced APIs and messaging systems to systems.
You will be working in one of Visma Software's development units in Trondheim, alongside with motivated and productive coworkers reaching across country borders. We work with specification, design, implementation, and maintenance of new and existing solutions. We focus on good architecture, good code quality, ease of use, performance, stability, and especially security.
Our solution is cloud-based and runs on AWS (Amazon Web Services). We currently use technologies such as Java, JEE, Angular and MySQL, but are by no means locked to our techstack. We continuously modernize our technology and take advantage of new tools where necessary. You will learn continuous integration and distribution without downtime. Our unit is a DevOps unit with full responsibility for development and operation.
As a front-end developer, you will develop and maintain systems, contribute to architecture, design and code evaluations. If you are a newly graduate, or have a few years' experience, we have challenges for you. We also have opportunities for those who want to work back-end or full-stack.
As a developer in Visma AutoPay you get
A work environment so good that you'll stay until you "retire your keyboard"
Experienced and highly competent colleagues and dedicated sponsor / mentor program
Personal development focus and career opportunities internally in Visma
Relevant courses, certifications, and good opportunities for competence development
Flexibility in your everyday work
Great office facilities, including cafeteria
Access to vacational housing in Marbella and Chamonix
Competitive conditions
We are looking for
Relevant higher education
Good skills in Angular or similar frameworks
Knowledge of and preferably experience with several of the technologies in our stack
Good communication skills in English
We want to hear from you who have a desire to deliver great user experiences and are eager to contribute to the team's results . You collaborate well with others but are able to take responsibility for your own tasks and work structured towards your goals.
This recruitment process is executed by Academic Work. For questions, contact Mari Helland at [email protected]
We are looking forward to receiveing your application by 28. November.
Client information
Visma is a leading provider of mission-critical business software creating a more efficient and resilient society. By simplifying and automating the work of companies and organizations of all sizes, we improve people's everyday lives. With 14,000 employees, over 1,000,000 private and public sector customers across the Nordics, Benelux, Central and Eastern Europe and Latin America, and net revenue of 1,741 million in 2020, we are committed to making tomorrow better than today. Visit us at visma.com.
---
Om Academic Work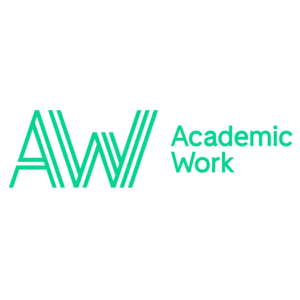 Profil
Vi i Academic Work arbeider med bemanning og rekruttering av young professionals – studenter og nyutdannede i begynnelsen av sin karriere. Young professionals er vår nisje, vårt ekspertområde og en målgruppe vi tror sterkt på.