Publisert: 10.11.21
Software Engineer || One of Norway's fastest growing SaaS companies 🚀 || Oslo, Houston or Trondheim
whitson grew by >200% last year, and to continue our growth we're looking for 2 new software engineers with start date asap!
What we are looking for
whitson is looking for a hardworking, technically savvy and business minded software engineer with an entrepreneurial mindset. The person will be a vital part in an agile and fast-moving team and will need the associated flexibility of a small and ambitious company. As our clients are engineers, and the team you'll be working with consists of engineers, a pre-requisite for the job is that you like to work with engineers.
Potential is more important than experience
Whether you're a student, a recent grad, a young talent, a seasoned developer, or an experienced executive. If you've got skills and tenacity, we want to hear from you.
We value hard work, eagerness to learn, and being a fast-learner more than any specialty knowledge / experience. Hence, there is no prerequisite to have worked with our technology stack before, as long as you are willing to learn it.
Our modern technology stack
Front-end: vue.js (JavaScript, HTML)
REST API: python flask API
Database: POSTGRES
Cloud Service: Google Cloud
Kubernetes
Our basic requirements
Knowledge of Python
Ability to thrive in a fast-paced entrepreneurial environment
Ability and desire to learn fast
Working language is English
Our responsibilities:
Frontend and backend implementation of our (web-based) solutions whitson+ and whitsonPVT
Work in close collaboration with customers and colleagues to provide the best user experience
Have the opportunity to heavily influence the products that we will create
Come up with new ideas and suggestions regarding tooling and frameworks by showing passion and initiative
You Have
A completed Technical Bachelor's and/or master's degree, or have proven track record (not strictly required)
Strong English speaking and writing skills
Eagerness to learn and enthusiasm about your work
What can we offer you?
We reward quality when we see it and compensation is therefore based on the knowledge you will bring to whitson. As we are a growing organization, you have the opportunity to really make a difference within whitson and grow with us. We offer a passionate environment, which allows you to further develop and expand your knowledge and expertise.
Conditions
Location: (flexible) Oslo | Trondheim | Houston | Stavanger | Remote
Deadline: 31 May 2023
Start date: ASAP
Hiring Process
Send us: Your application | CV | Link to your GitHub account, and/or any reference projects. [email protected]
Relevant candidates will be called for an interview
Associated programming task to be completed within 2 weeks
---
Om Whitson AS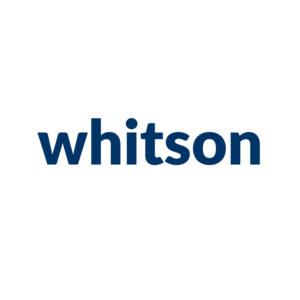 Profil
Whitson AS is a software company with strong growth (>200% growth in revenues in 2022) and a global footprint.
We support energy companies, oil services companies, investors and government organizations with software, consultancy and training within PVT, well performance, gas condensate reservoirs and gas based EOR.

Our coverage ranges from R&D based industry studies to detailed due diligence, transaction and litigation support. By combining our extensive industry expertise with our internal knowledge base we deliver high quality advice and work within the following areas:

Fluid Sampling Program & Laboratory Design
EOS Model Development / Black Oil Table Generation
Black Oil and Compositional Reservoir Simulation
Technical Asset Valuation & Due Diligence
Complex Revenues Sharing Agreements & Oil-Gas Allocation
Gas EOR Modelling – both for Unconventionals and Conventionals
Well Performance & History Matching – both for Unconventionals and Conventionals
Modeling of Gas Injection at Lab and Core-scale
Well Classification
Litigation Support & Expert Witness Testimony

We help our clients find best possible answers to complex questions and assist them in the successful decision-making on technical challenges. We do this through a continuous, transparent dialog with our clients – before, during and after our engagement.
Powered by Froala Editor